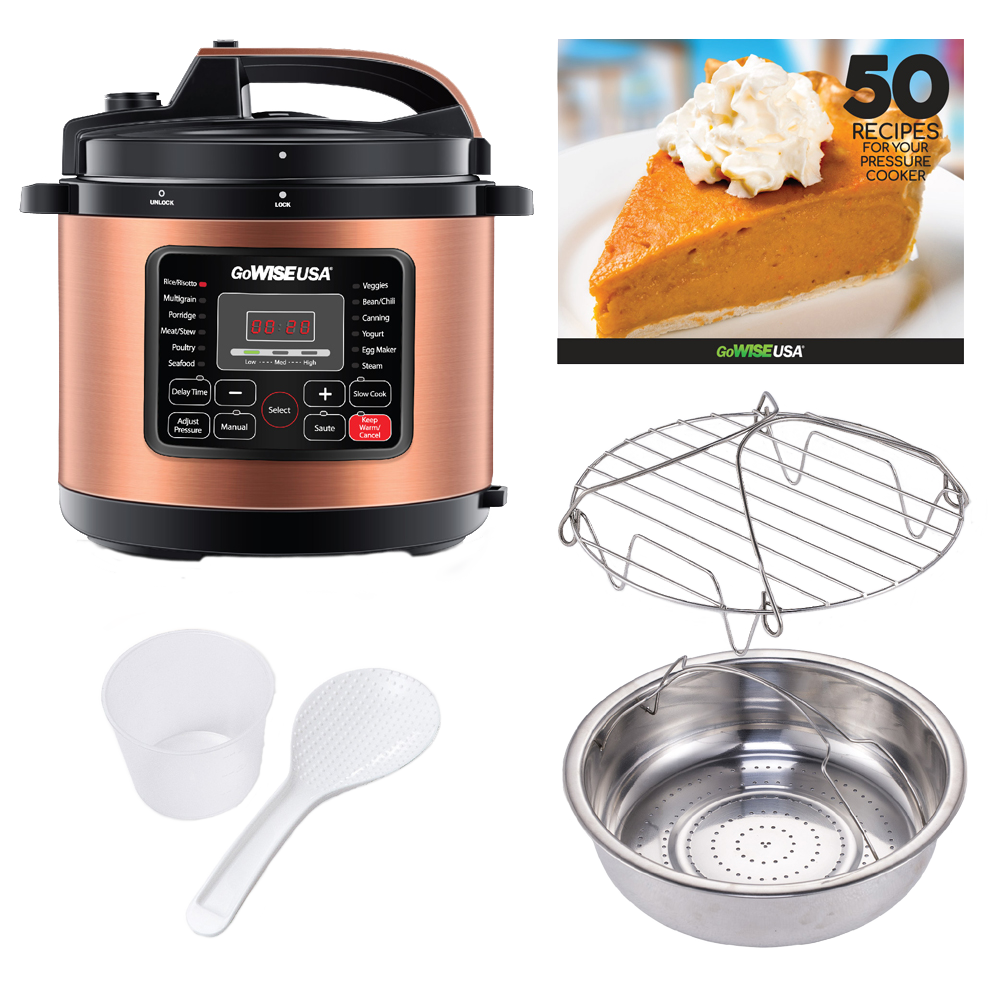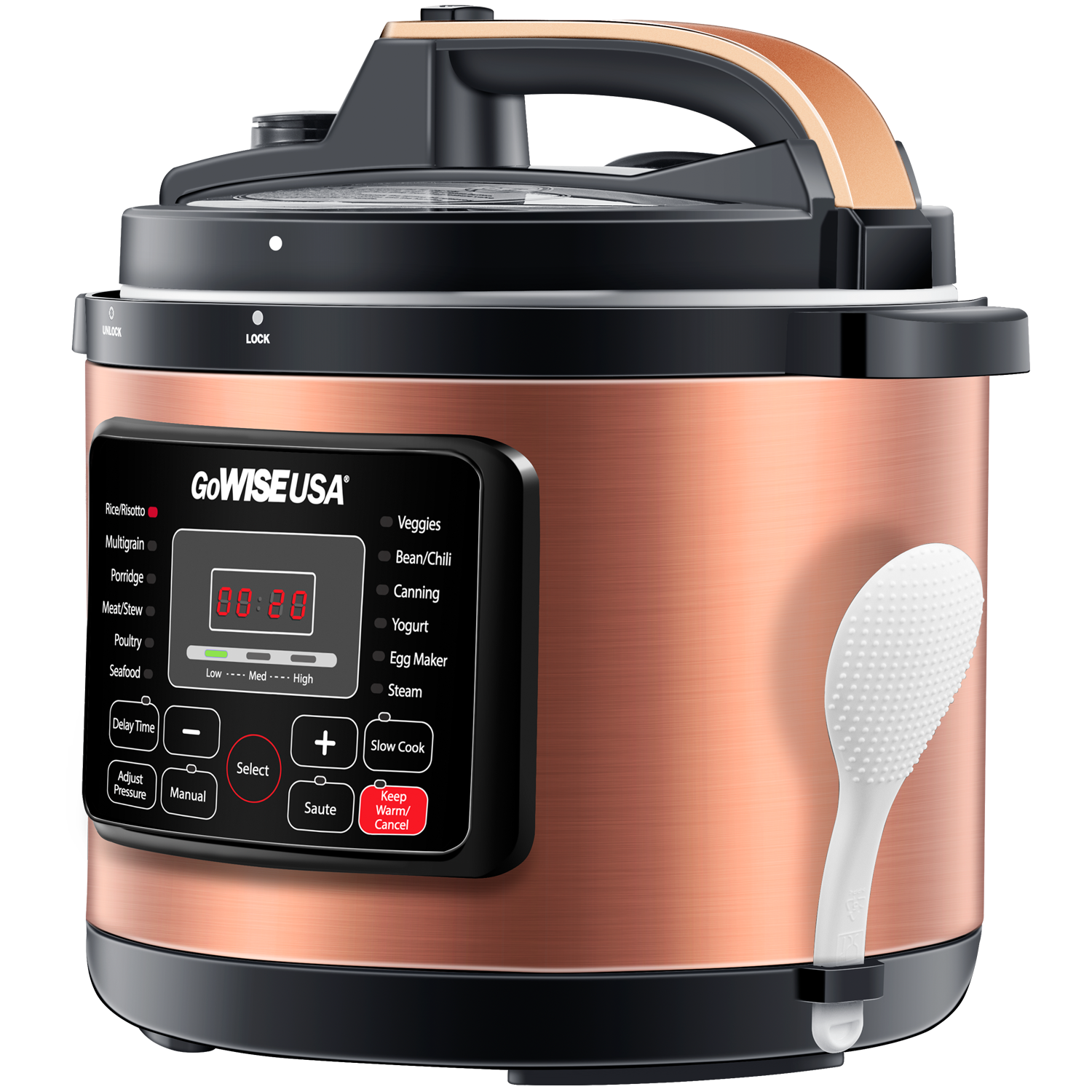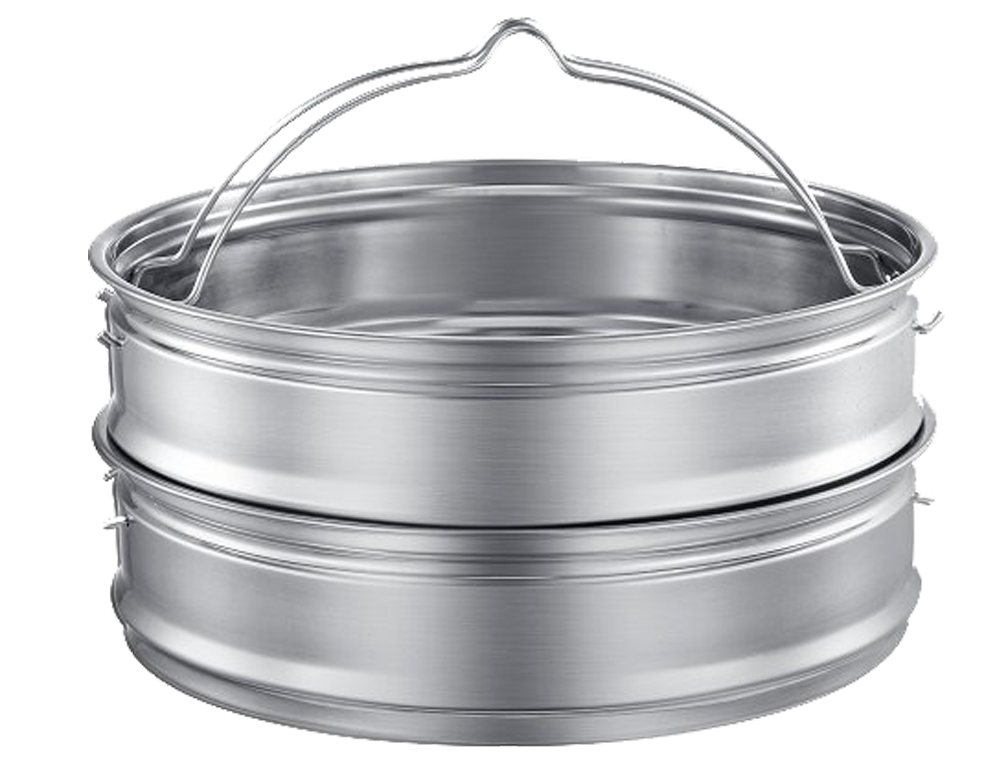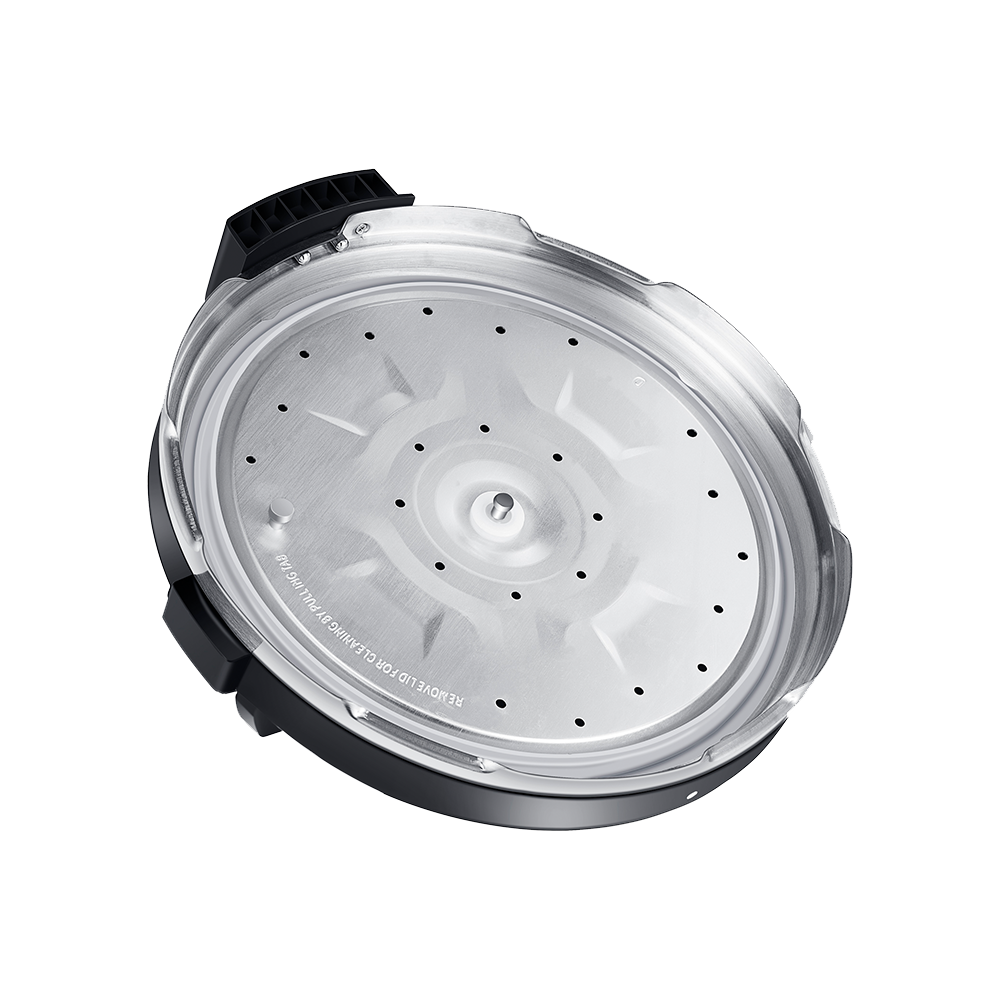 Copper 12-in-1 Pressure Cooker with Measuring Cup and Spoon, Stainless Steel Rack and Steam Basket (6Qt, 8Qt, 10Qt, 12.5Qt)
This 12-in-1 pressure cooker comes with a measuring cup, spoon, stainless steel steam rack, and steam baskets. 10 Qt and 12.5 Qt come with 2 stackable steam baskets. There are 12 presets to help make cooking easier. Includes a special release pressure button, and a detachable cord to make storage easier.
This 12-in-1 pressure cooker includes presets for quick cooking such as Rice/Risotto, Multigrain, Porridge, Meat/Stew, Poultry, Seafood, Veggies, Bean/Chili, Canning, Yogurt, Egg Maker, and Steam.

Stainless steel lid and body

The inner pot is an aluminum alloy with a ceramic coating.

Time can be set manually, and the pressure can switch between low and high. There is a Sauté function along with a Slow Cook function, keep warm function, and delay time function.

Comes a detachable cord and a special release pressure button.

ETL and FDA approved.
MODEL NUMBERS: GW22700, GW22701, GW22702, GW22706