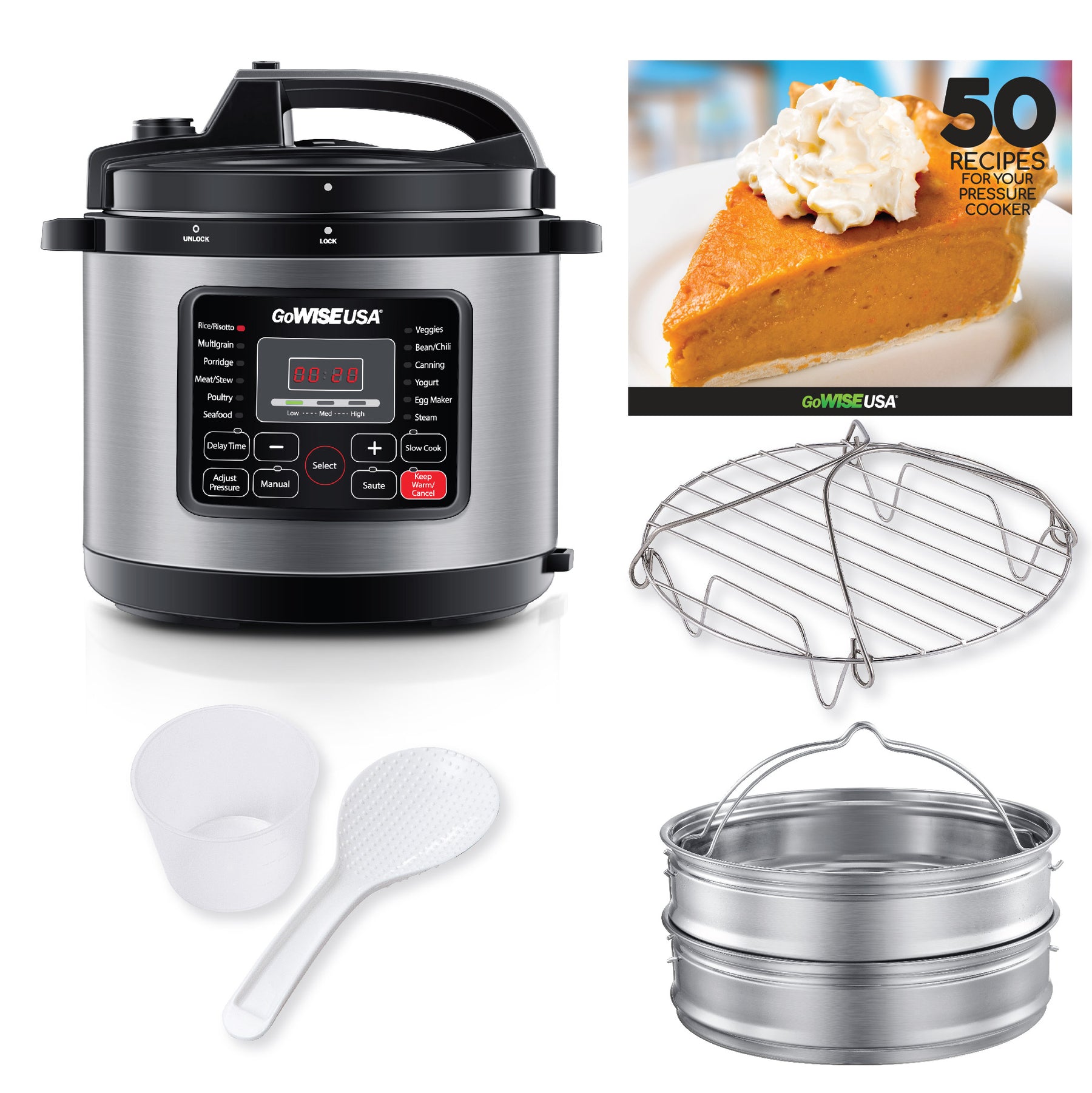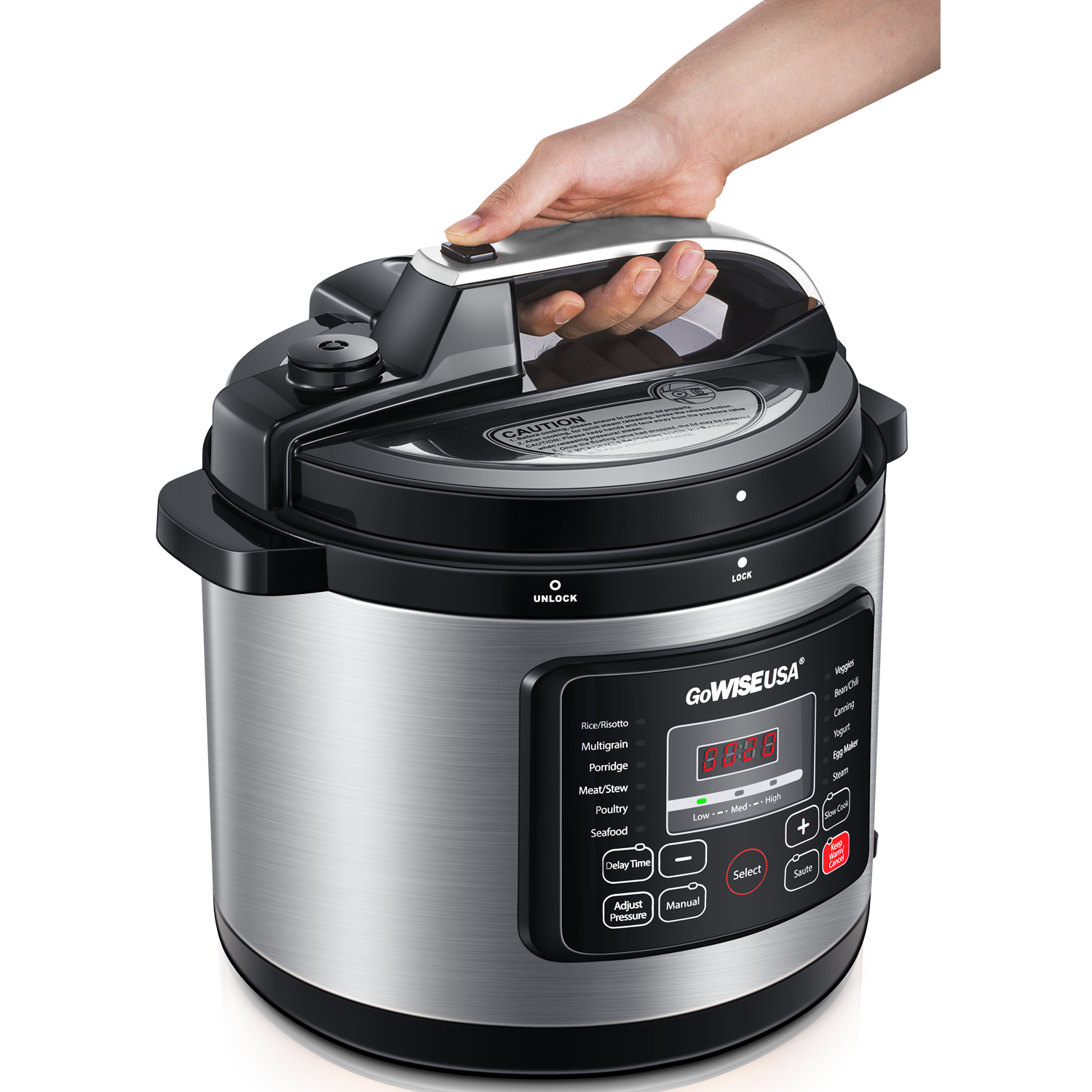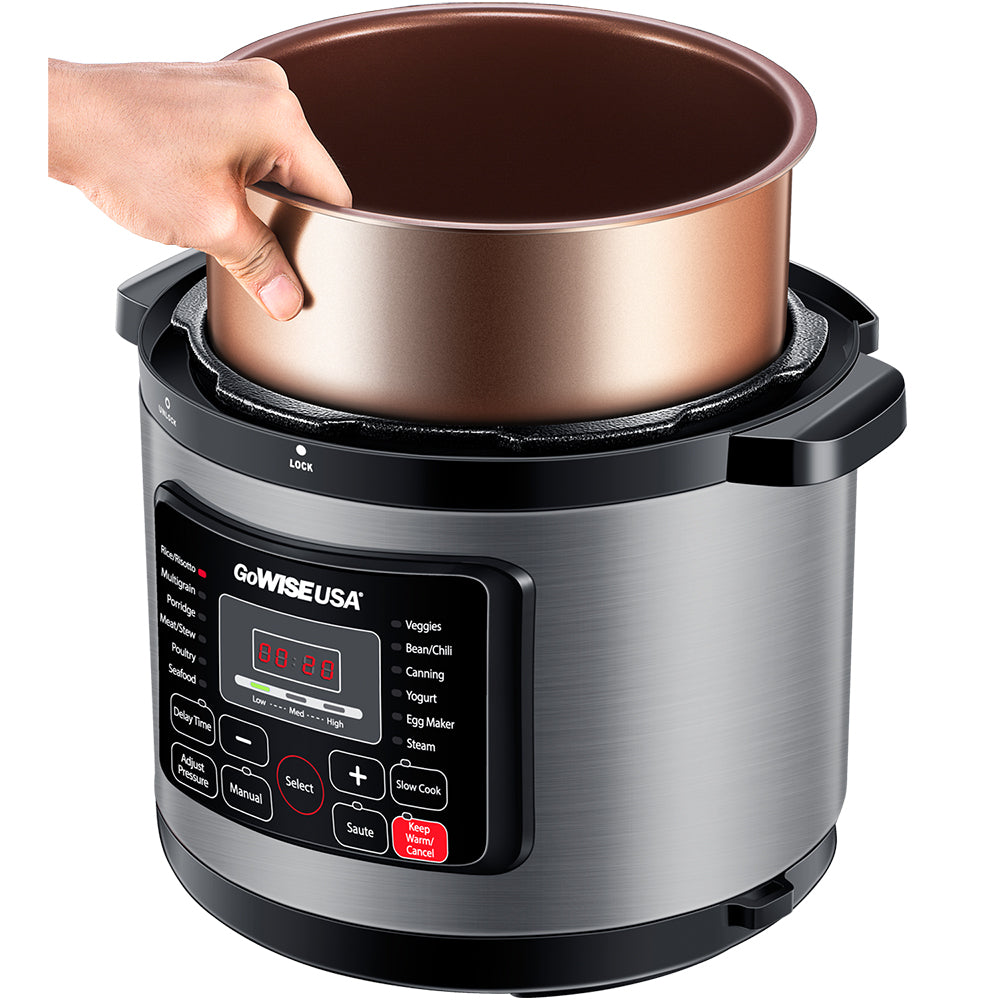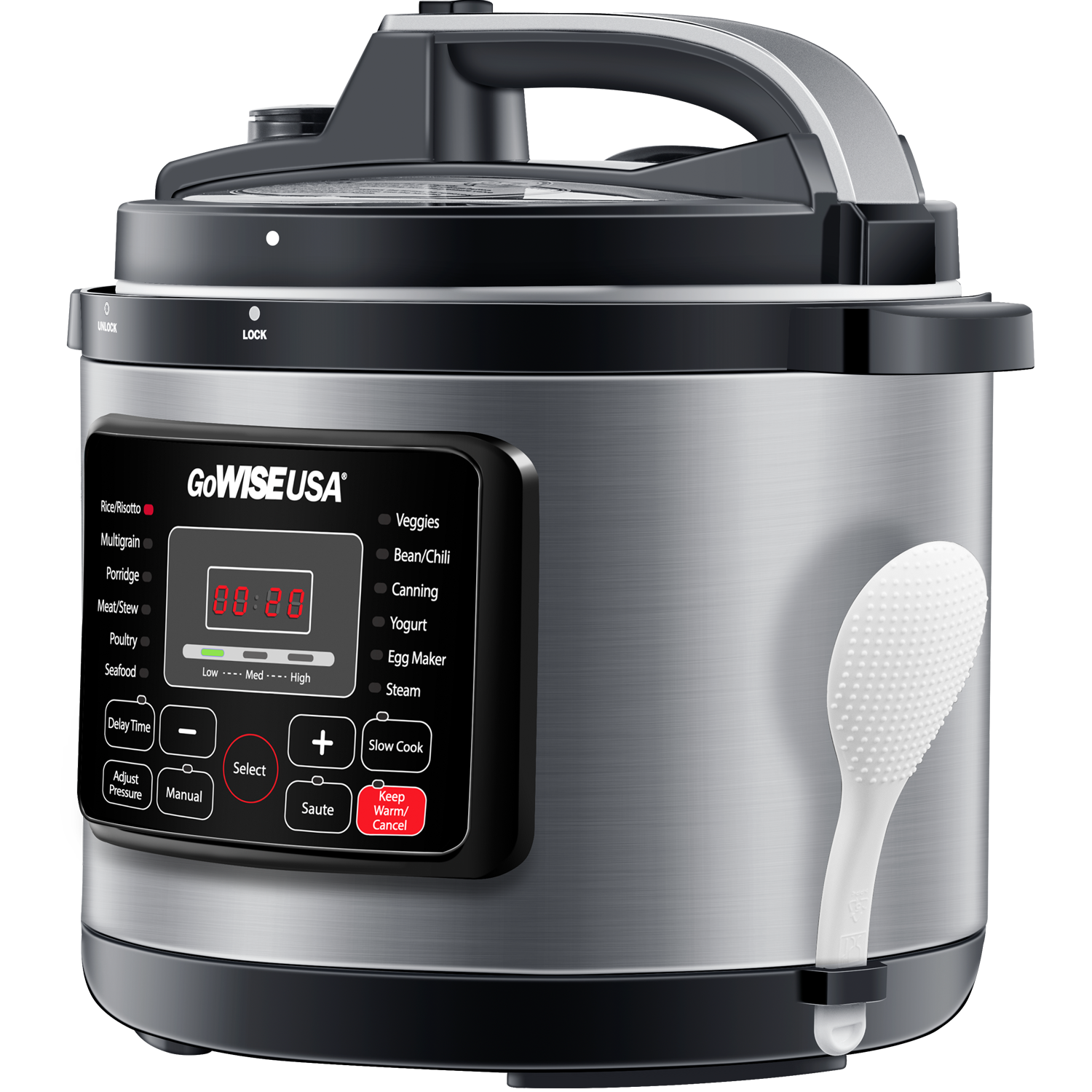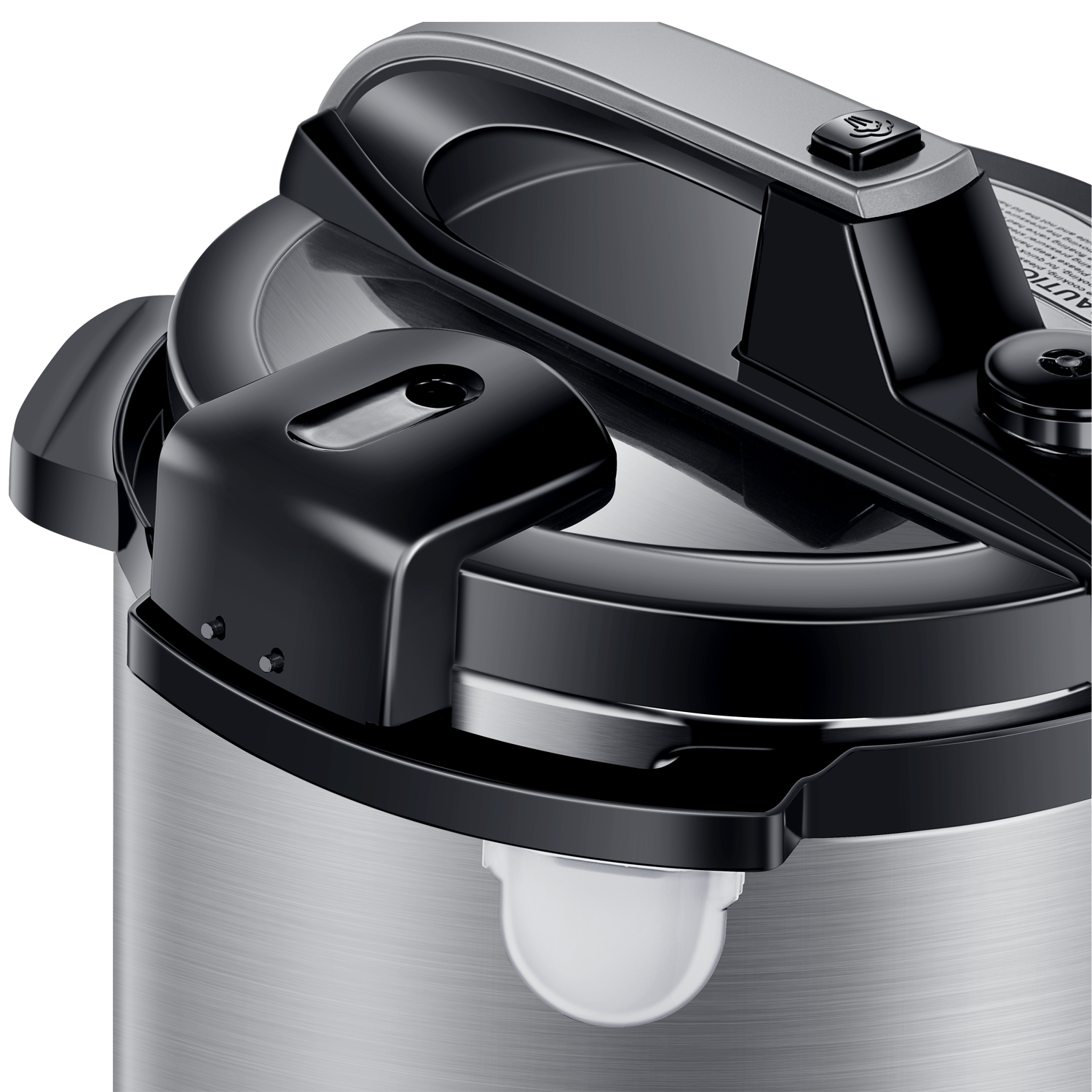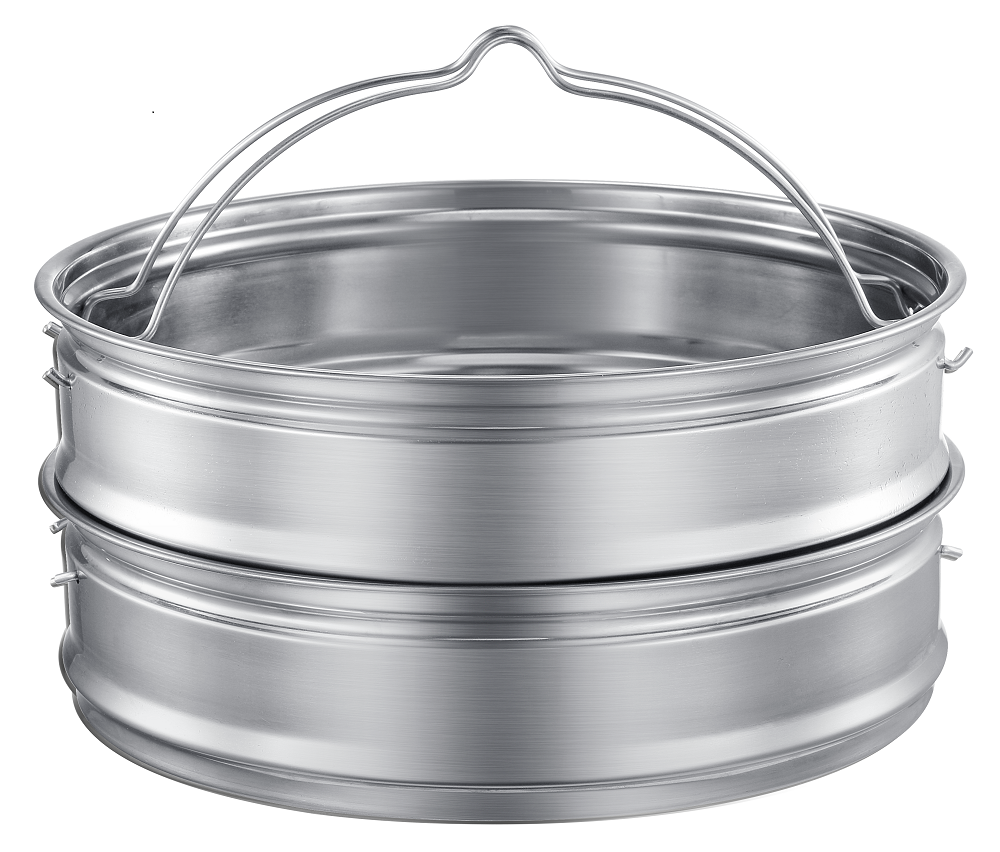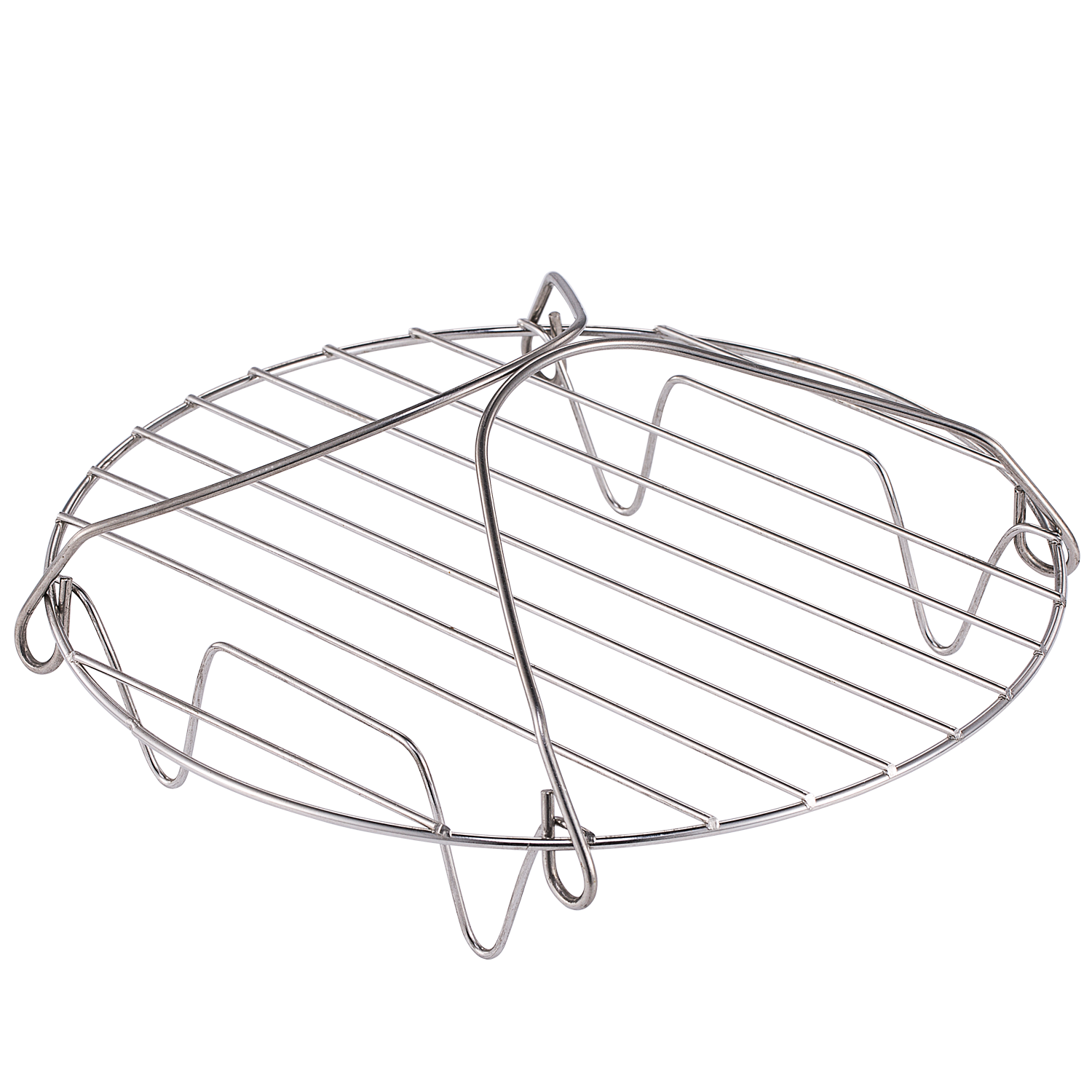 Stainless Steel 12-in-1 Pressure Cooker with Measuring Cup and Spoon, Stainless Steel Rack and Steam Basket (10Qt, 12.5Qt)
This 12-in-1 pressure cooker comes with a measuring cup, spoon, stainless steel steam rack, and steam basket. 10 and 12.5 Qt sizes come with 2 stack-able steam baskets. There are 12 presets to help make cooking easier. Includes a special release pressure button, and a detachable cord to make storage easier.
This 12-in-1 pressure cooker features presets for quick cooking such as Rice/Risotto, Multigrain, Porridge, Meat/Stew, Poultry, Seafood, Veggies, Bean/Chili, Canning, Yogurt, Egg Maker, and Steam.

Stainless steel lid and body, inner pot comes with aluminum alloy and ceramic coating.

Time can be set manually, and the pressure can switch between low and high. There is a Sauté function along with a Slow Cook function, keep warm function, and delay time function.

Comes a detachable cord and a special release pressure button.

ETL and FDA approved.
MODEL NUMBERS: GW22705, GW22707