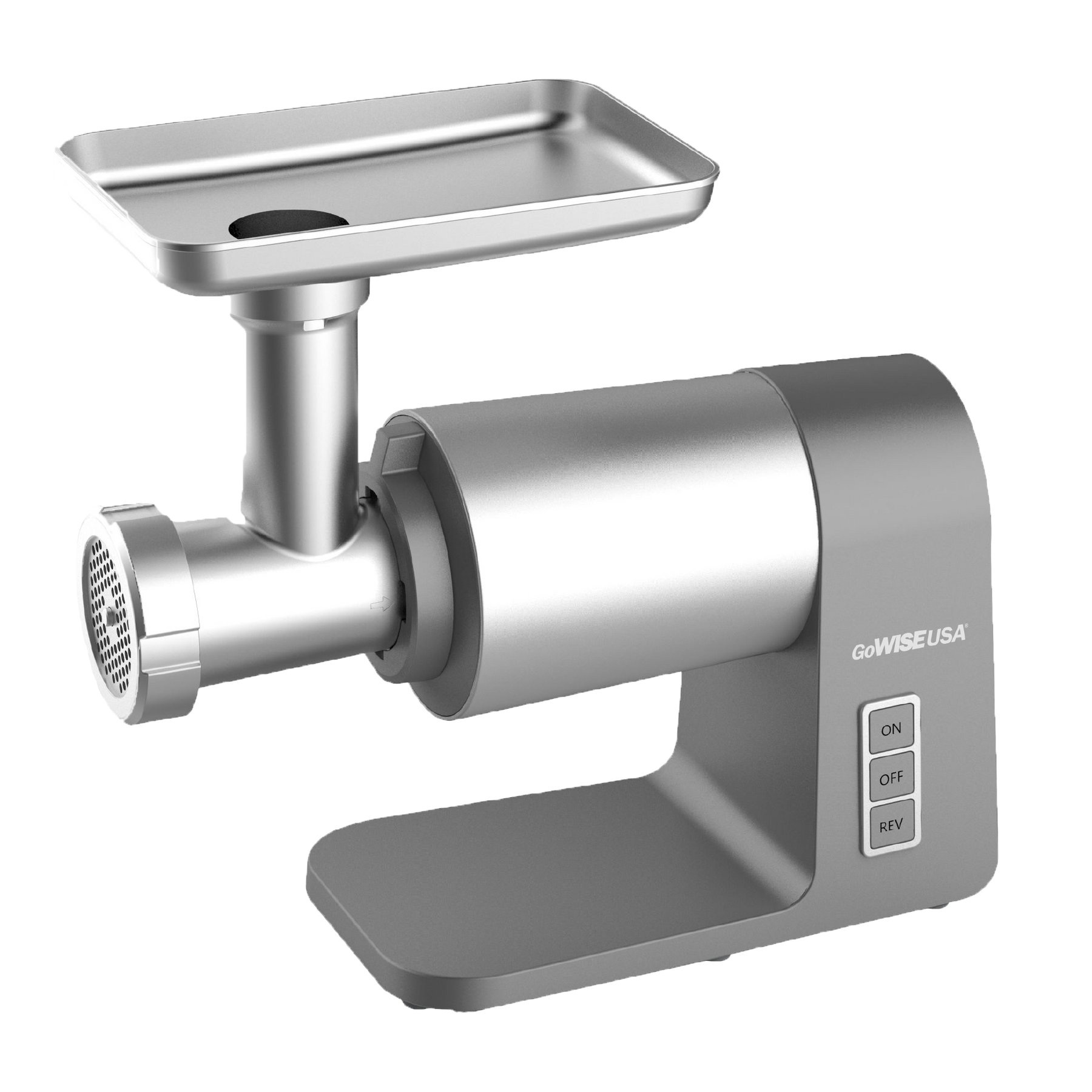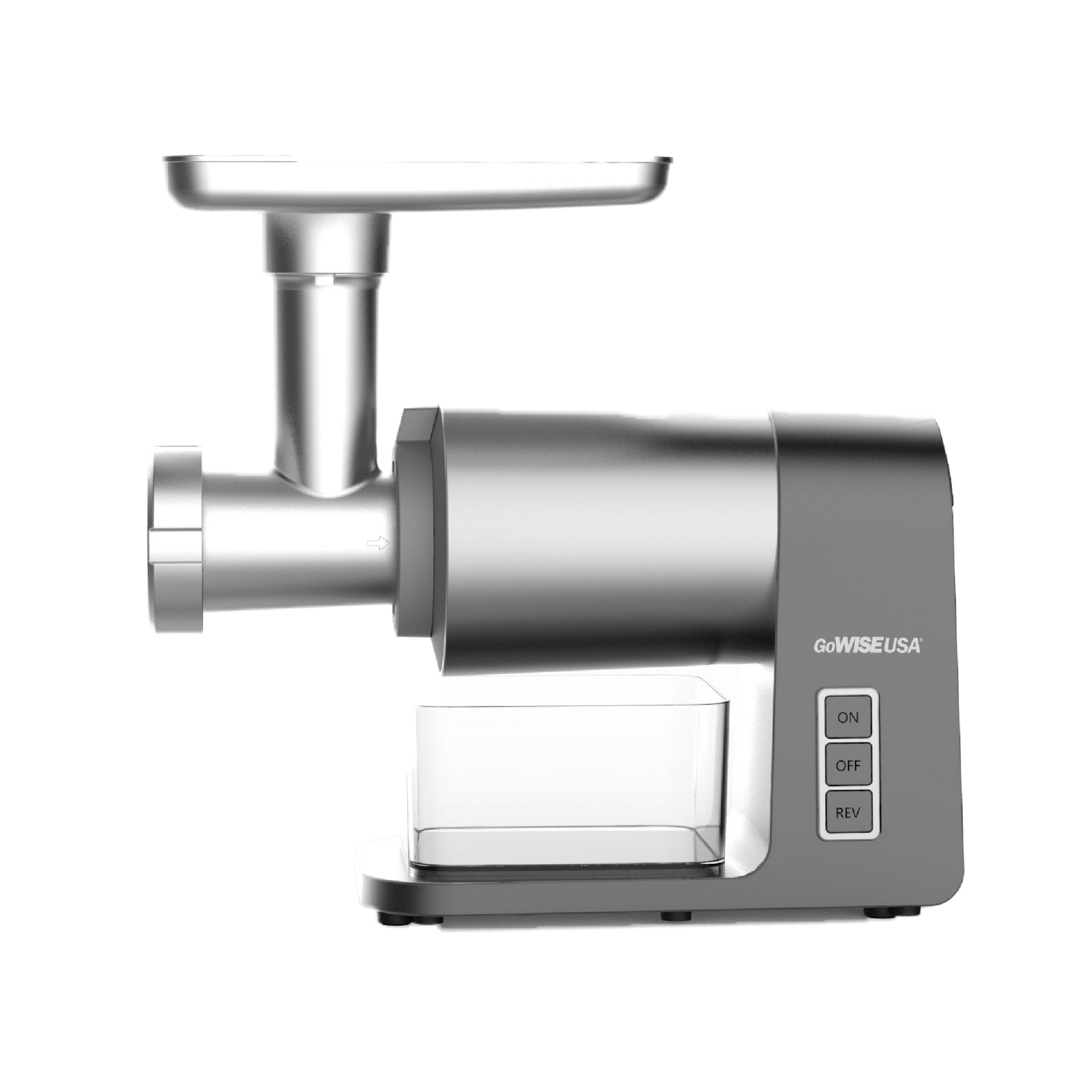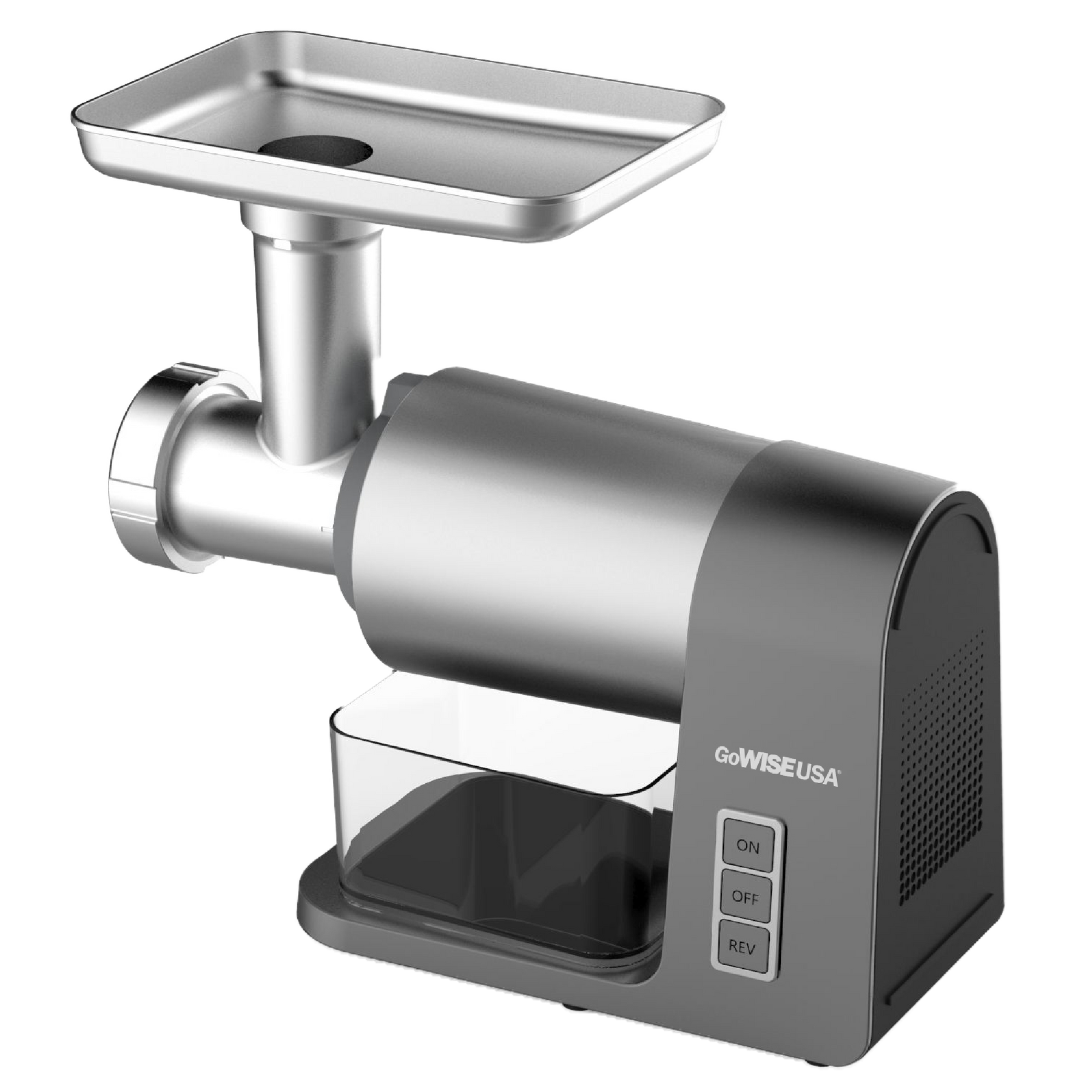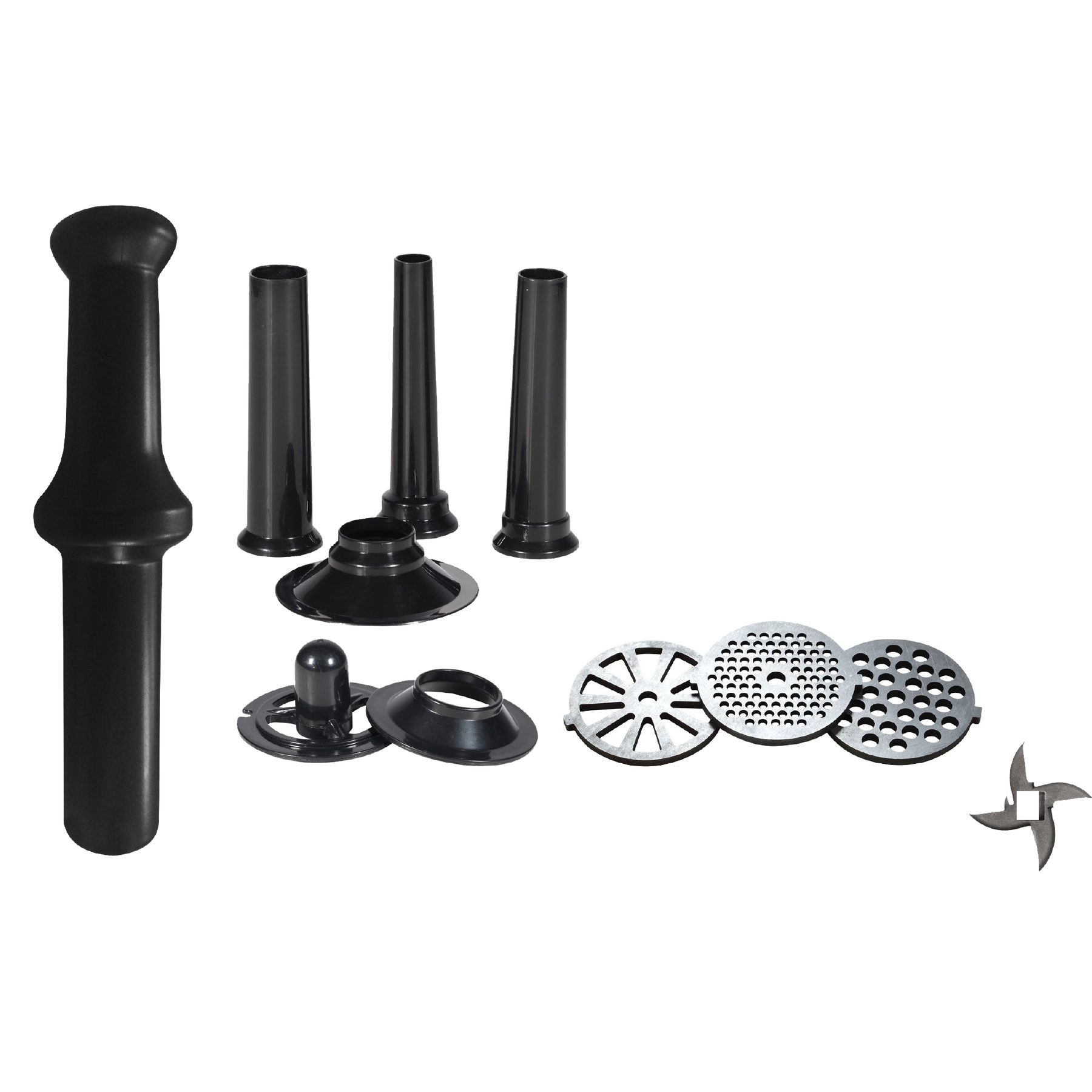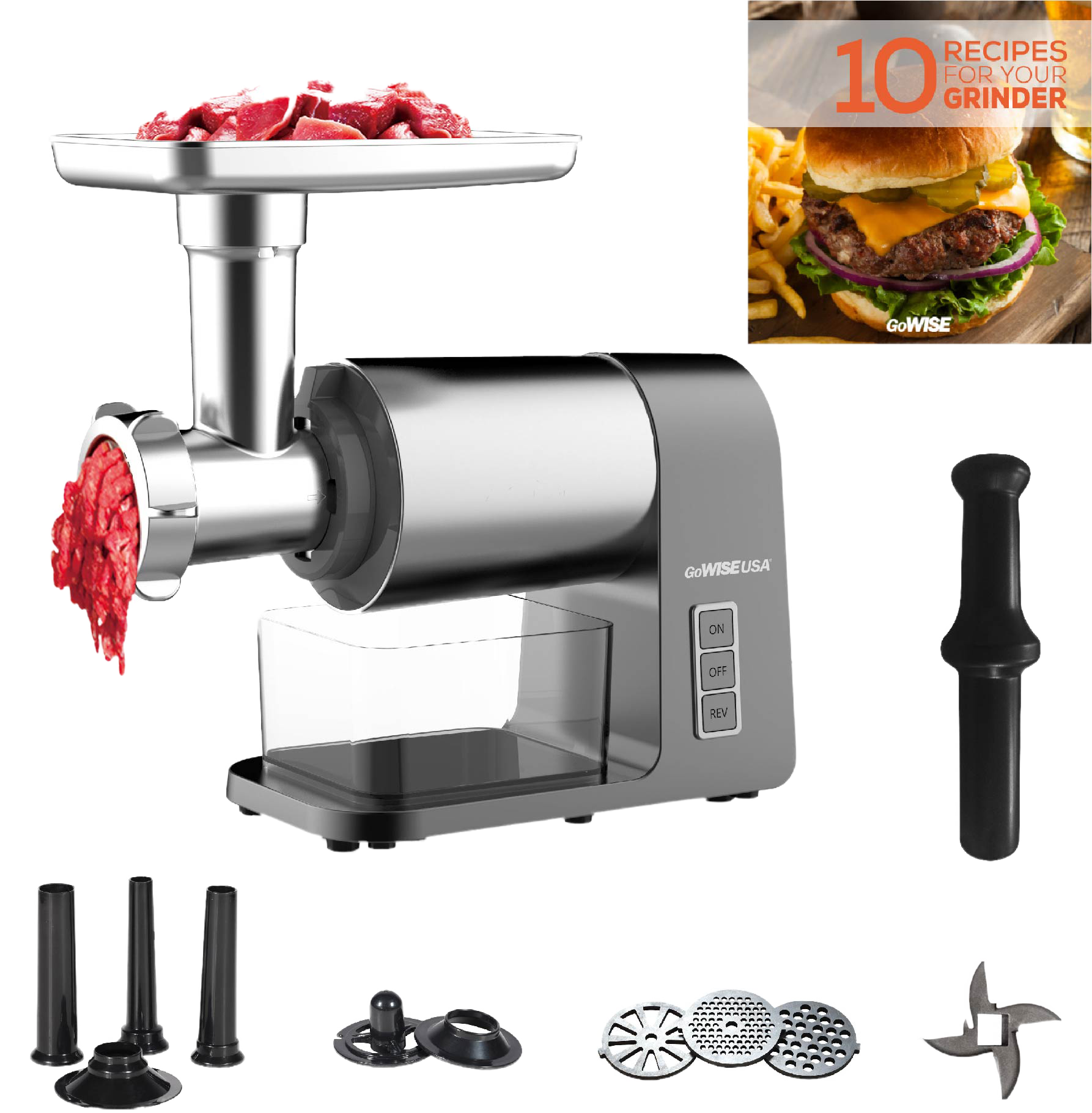 3-in-1 Electric 2000-Watt Meat Grinder & Food Processor
Know what you are eating and process your food in a flash. Make your own hamburgers, meatballs, sausages, veggie burgers and more with the new GoWISE 3-in-1 Electric Meat Grinder and food processor. This electric meat grinder operates at 600 Watts, up to 2000 Watts Max for tougher meats, and grinds 4 lbs. of meat per minute!

The 3-in-1 meat grinder comes with an assortment of attachments that are 100% food grade material ideal for processing food: 3 metal alloy grinding plates, stainless steel cutting blade, plastic food tray, sausage maker attachments, kibbeh kit and food pusher.

Featuring one switch for different operations, the 3-in-1 meat grinder has a reverse button to unclog the unit, forward button for grinding, slicing, or stuffing, and an off button. The 3-in-1 meat grinder is easy to assemble, disassemble and clean. The parts are hand wash safe only, they are not dishwasher safe.
MODEL NUMBER: GW88012