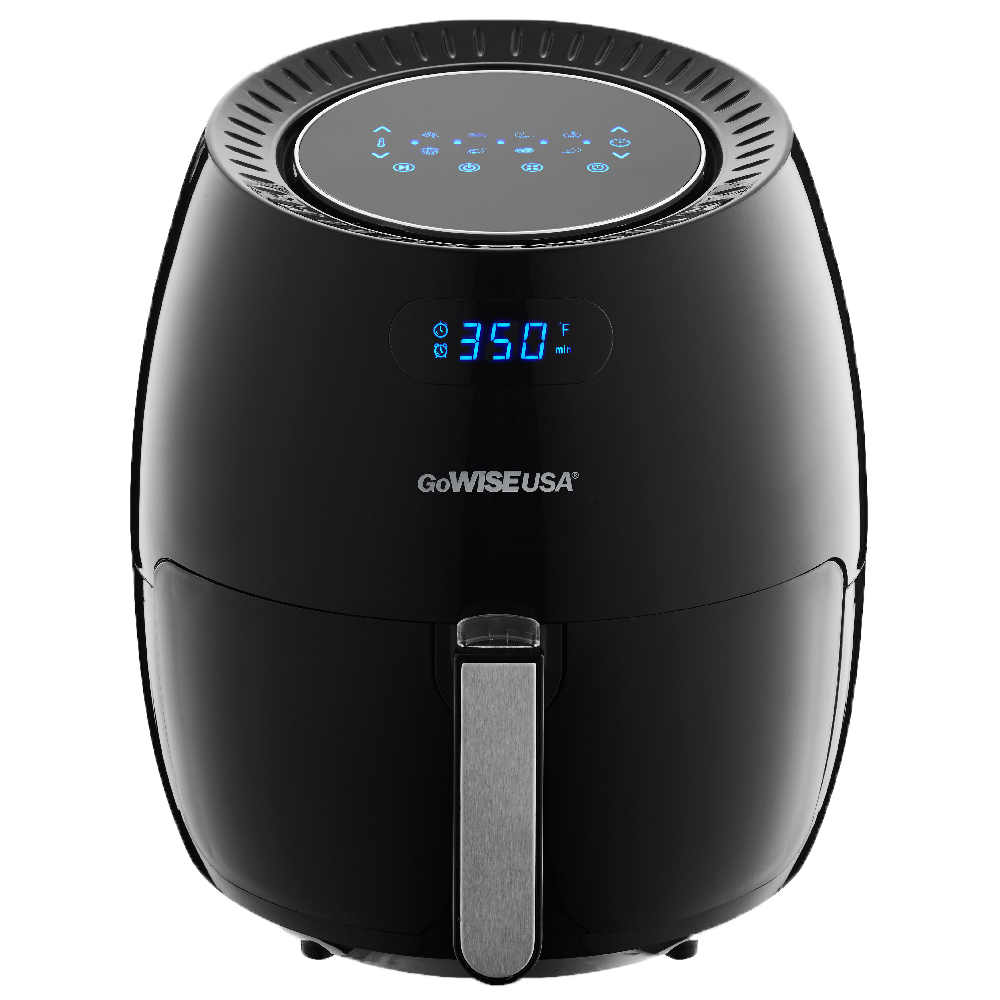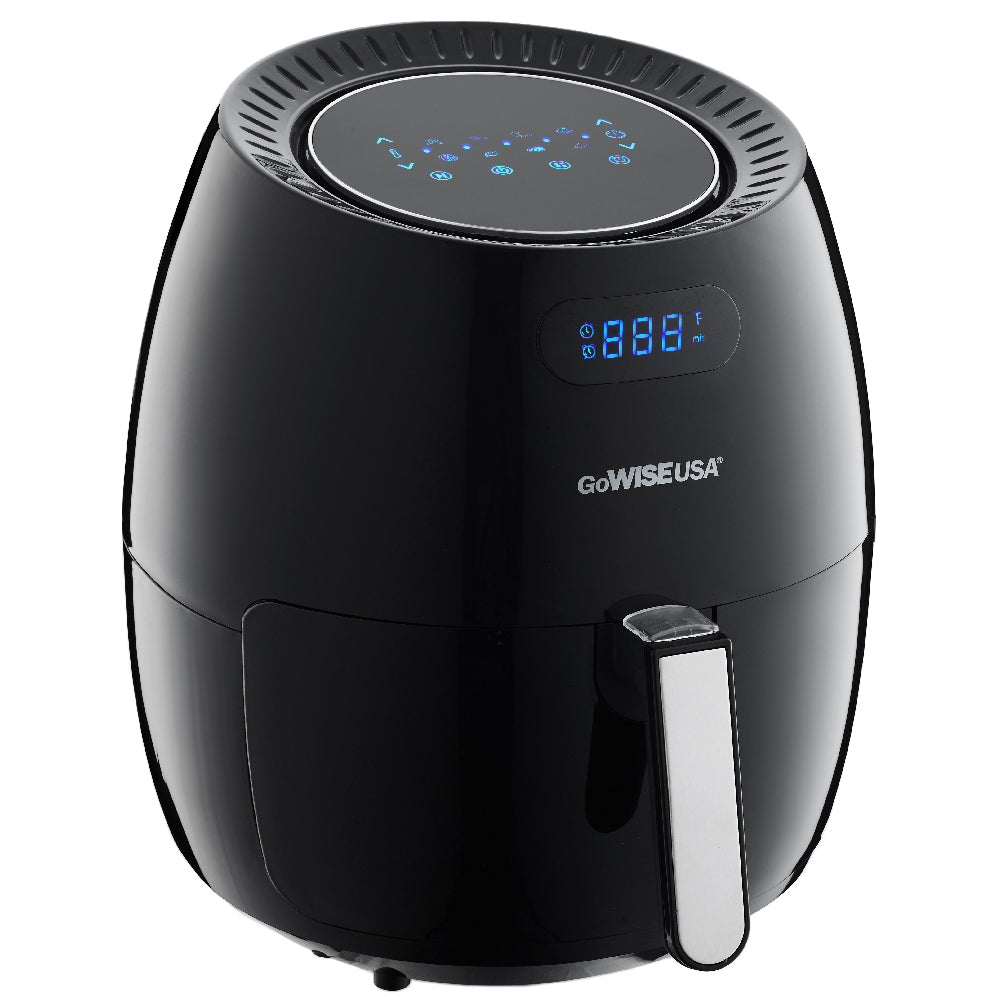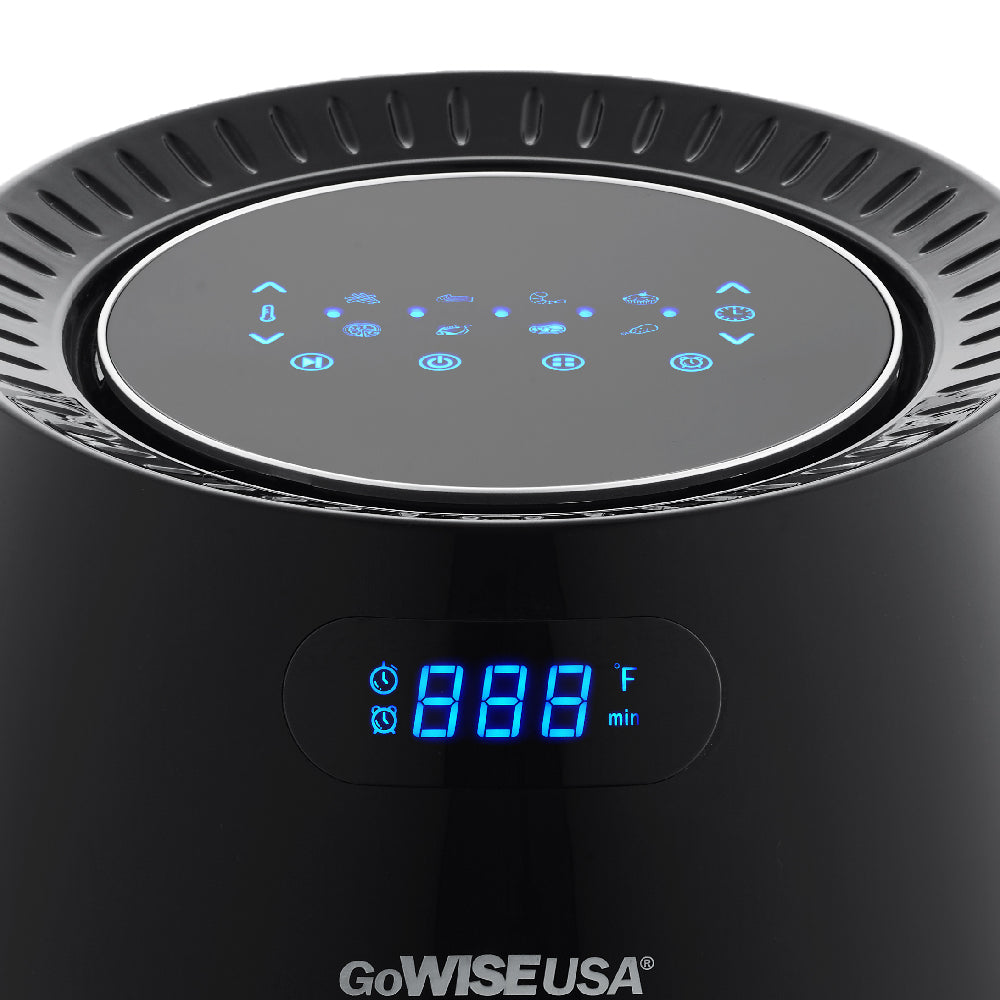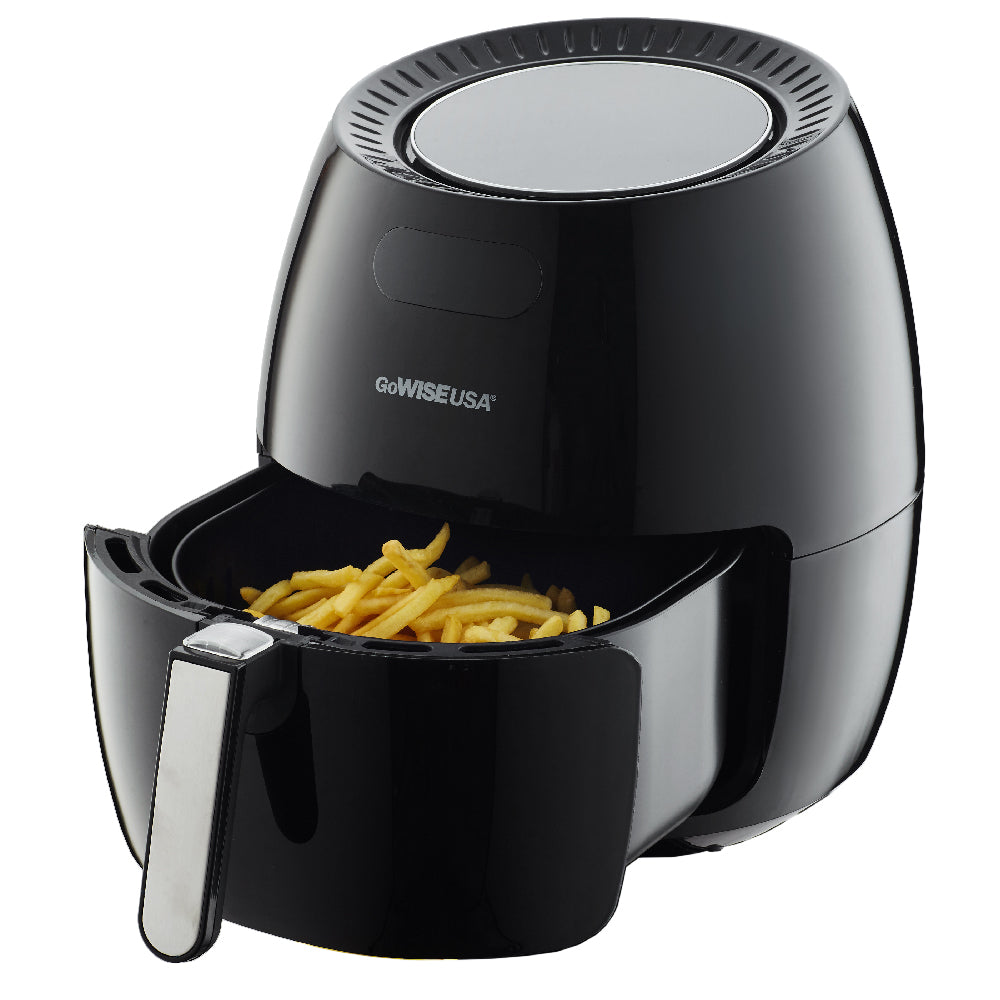 5.8 Quart Digital Air Fryer with Duo Display
The most advanced GoWISE Air Fryer to date - we've upgraded the display to full digital and added Pizza to the list of smart presets. Whether reheating leftover pizza or making it from scratch you can be confident it's going to excellent! Not to mention this Air Fryer is large enough for a family of four or more! 5.8 QT means the more the merrier.
Cooking with a GoWISE USA Air Fryer lets you enjoy your favorite fried foods without the mess of all that hot and dangerous oil or those added calories. Using Rapid Air Technology - food cooks from all sides at once just like frying in oil, so you'll get that crispy texture you crave. Turn leftover pizza into hot out of the oven by the slice! Never cook frozen foods in the Microwave again and create healthy meals from scratch to impress friends and family.
This GoWISE USA Air Fryer has a temperature range of 180°F - 400°F allowing you to prepare a variety of snacks, entrees, and desserts. To help you get started, each GoWISE USA Air Fryer comes included with a recipe book packed with 50 tried and tested Air Fryer recipes. The GoWISE USA Air Fryer is a must have for any home and makes the perfect gift.
New Digital touchscreen: adjust cook times manually or use 1 of 8 built-in Smart presets: Fries/Chips, Pork, Chicken, Steak, Shrimp, Cake, Fish, and Pizza.
Wide Temperature range from 180°F to 400°F in 10° increments and a cooking timer up to 30 minutes
Cool-touch housing and handle make it easy to check on food mid-cycle.
Featuring a new Start/Stop button that allows you to change settings in the middle of a cooking cycle.
An alarm function in 5, 10, 15-minute increments.
MODEL NUMBER: GW22831