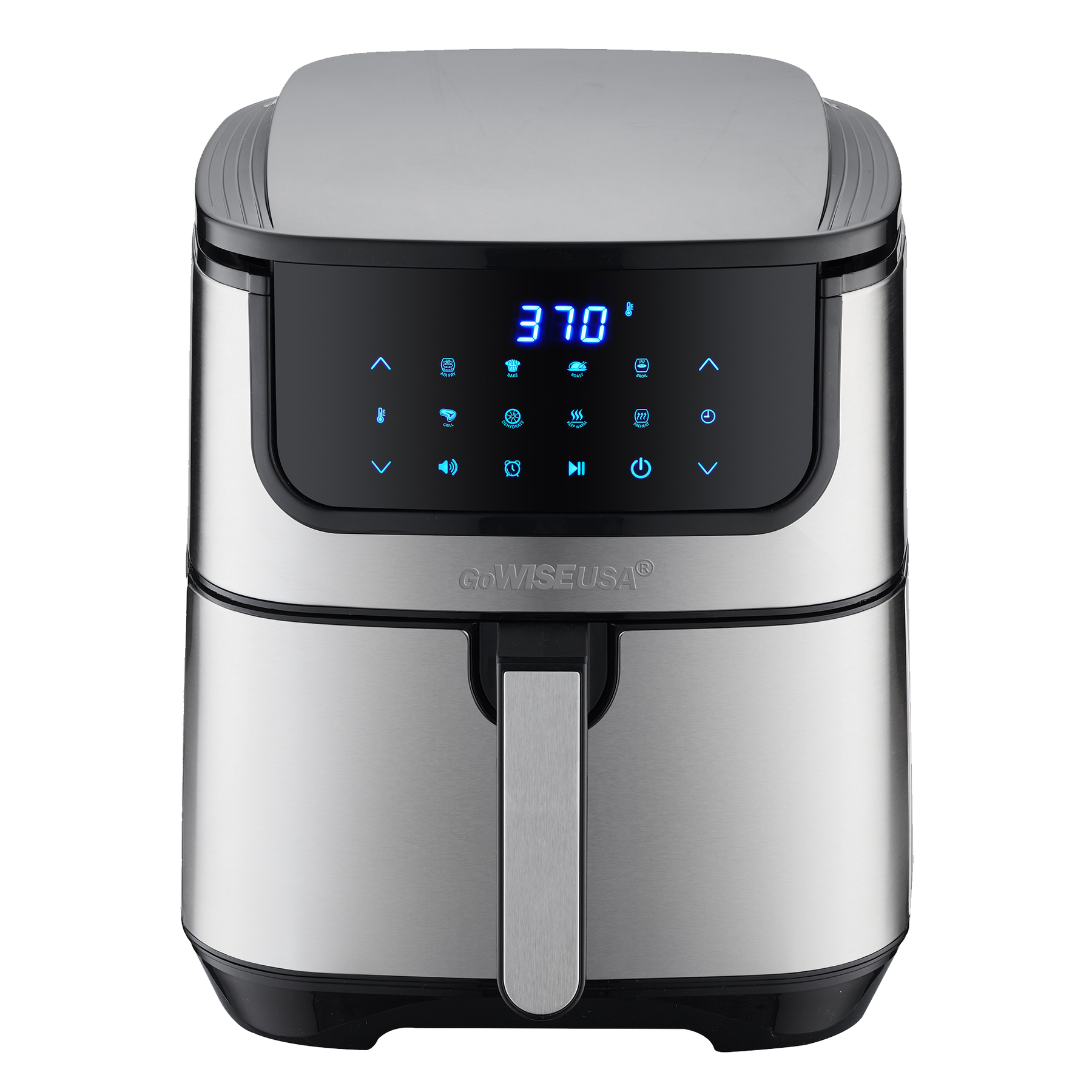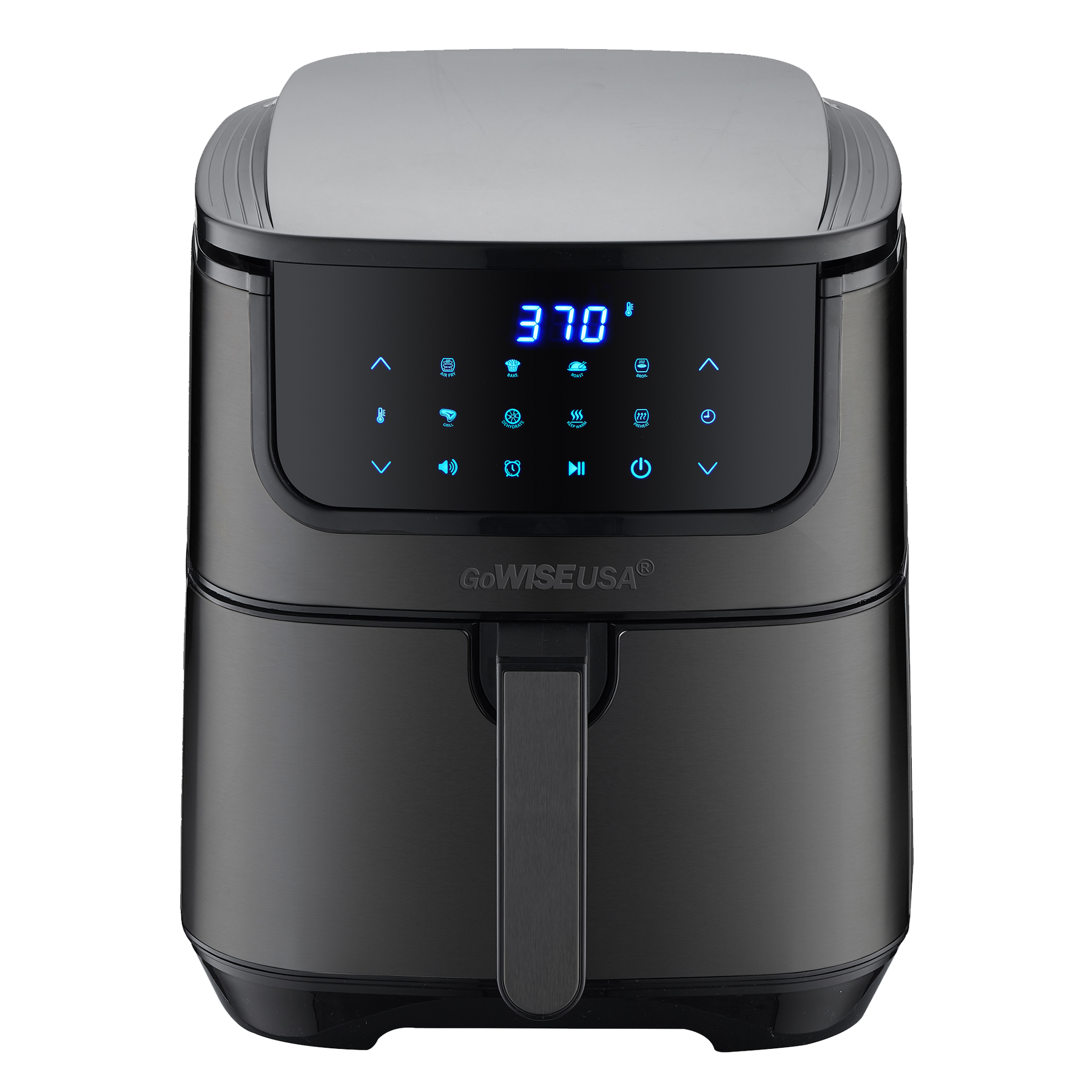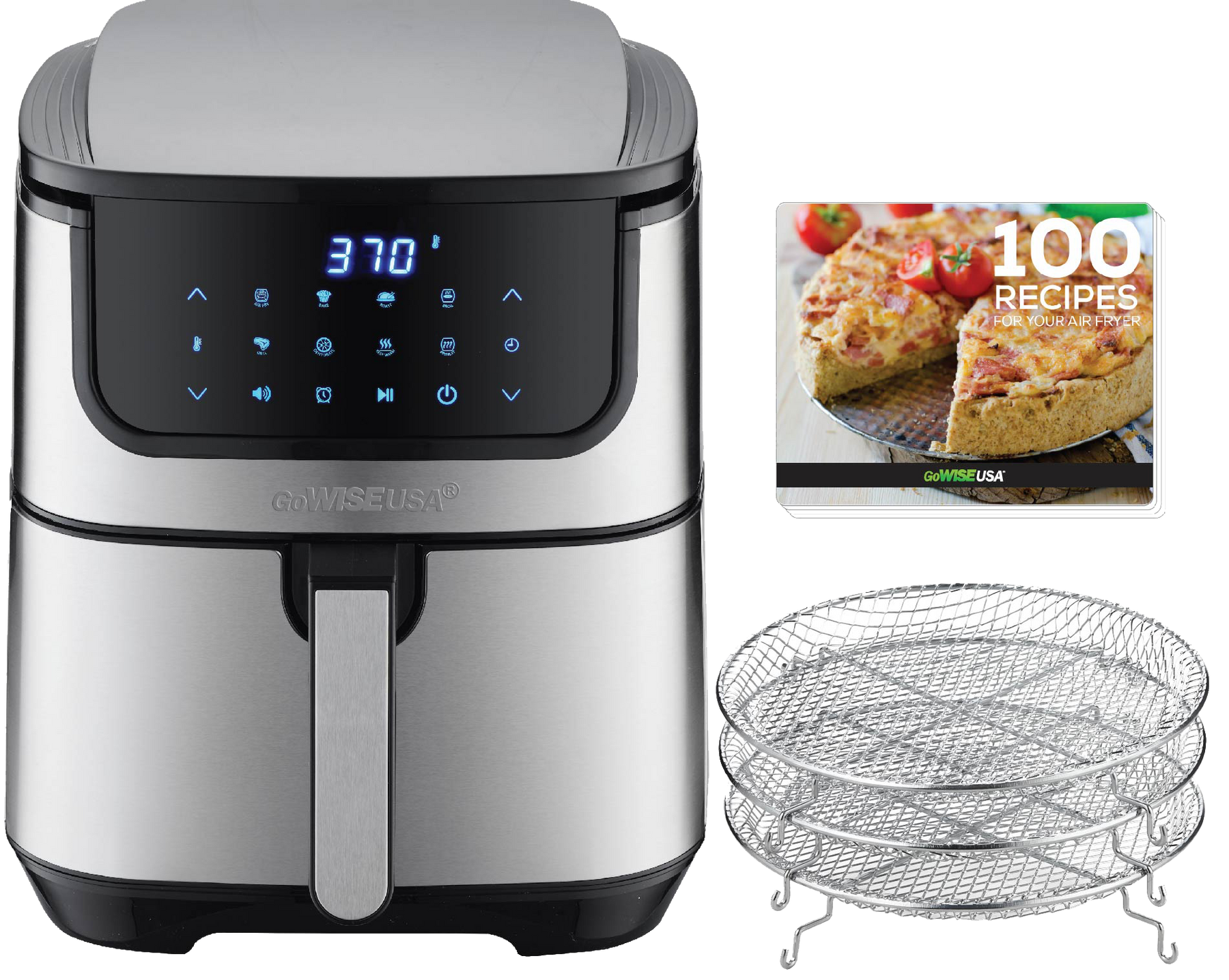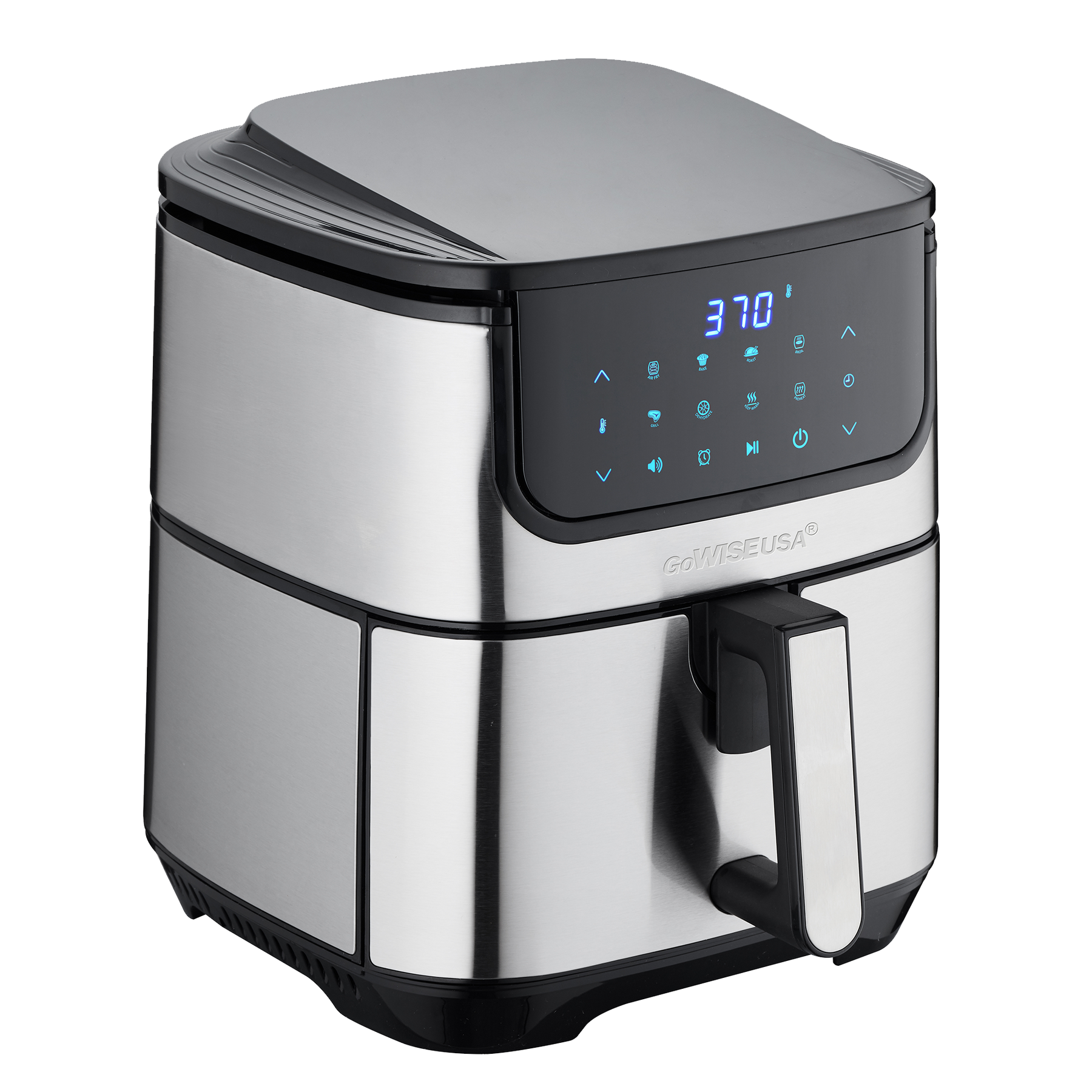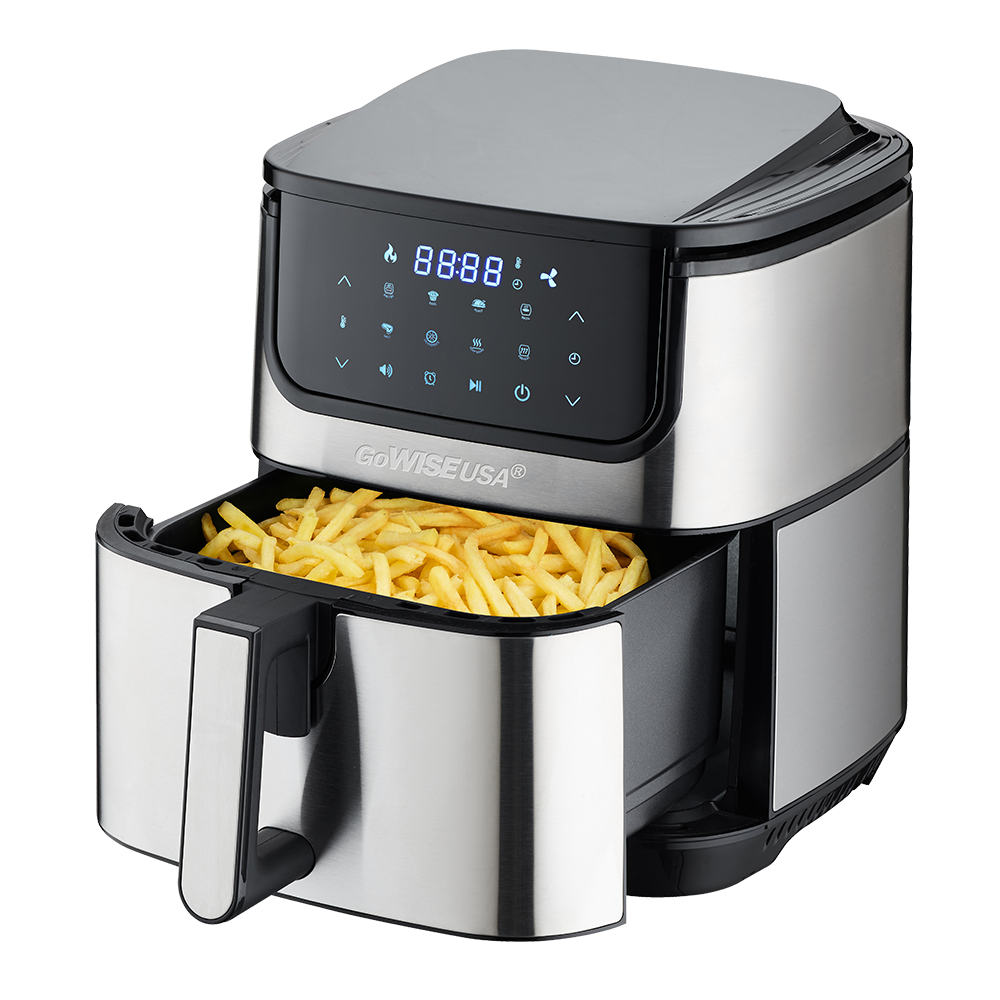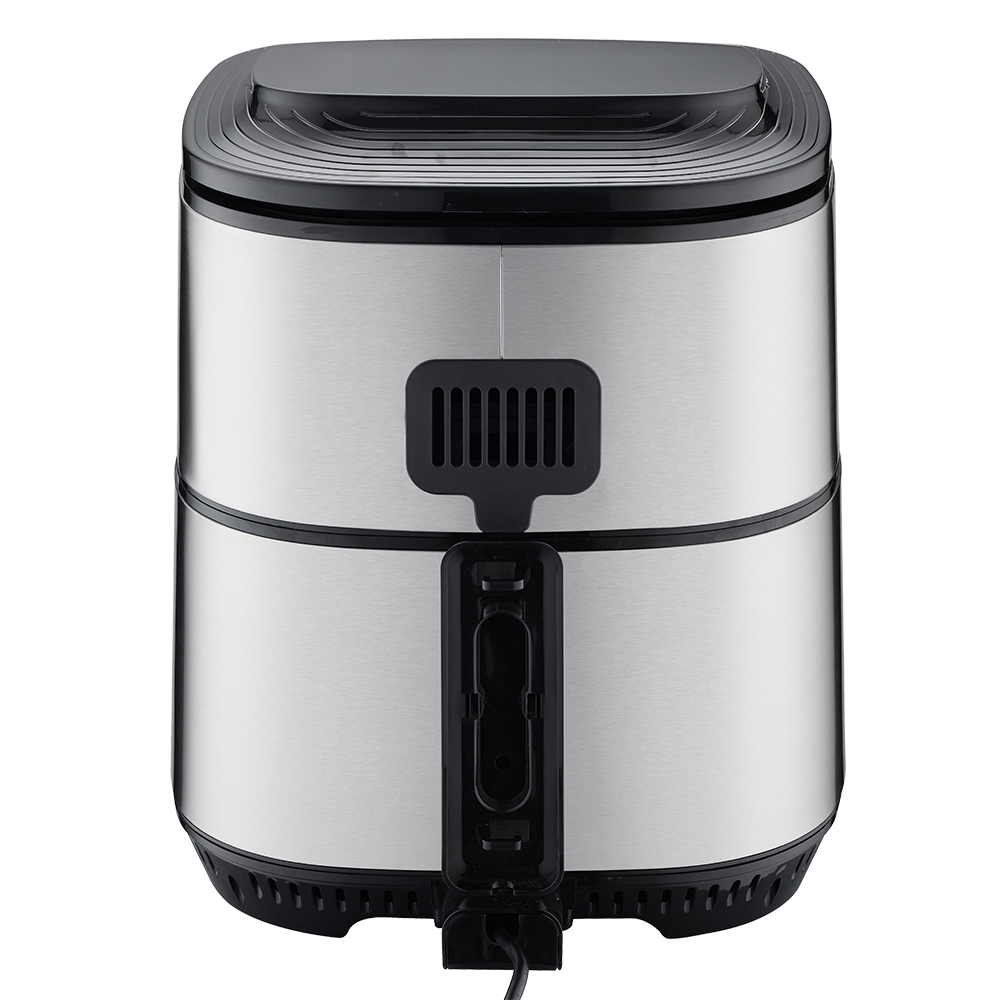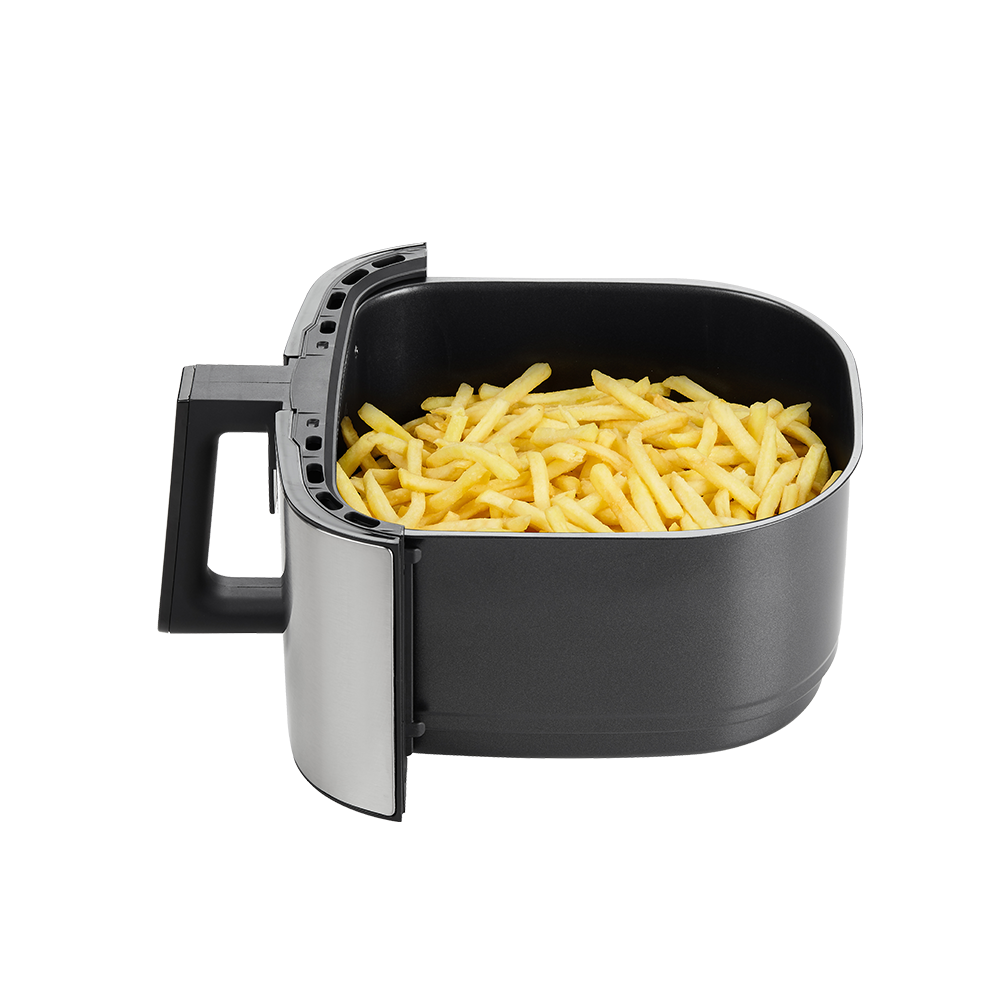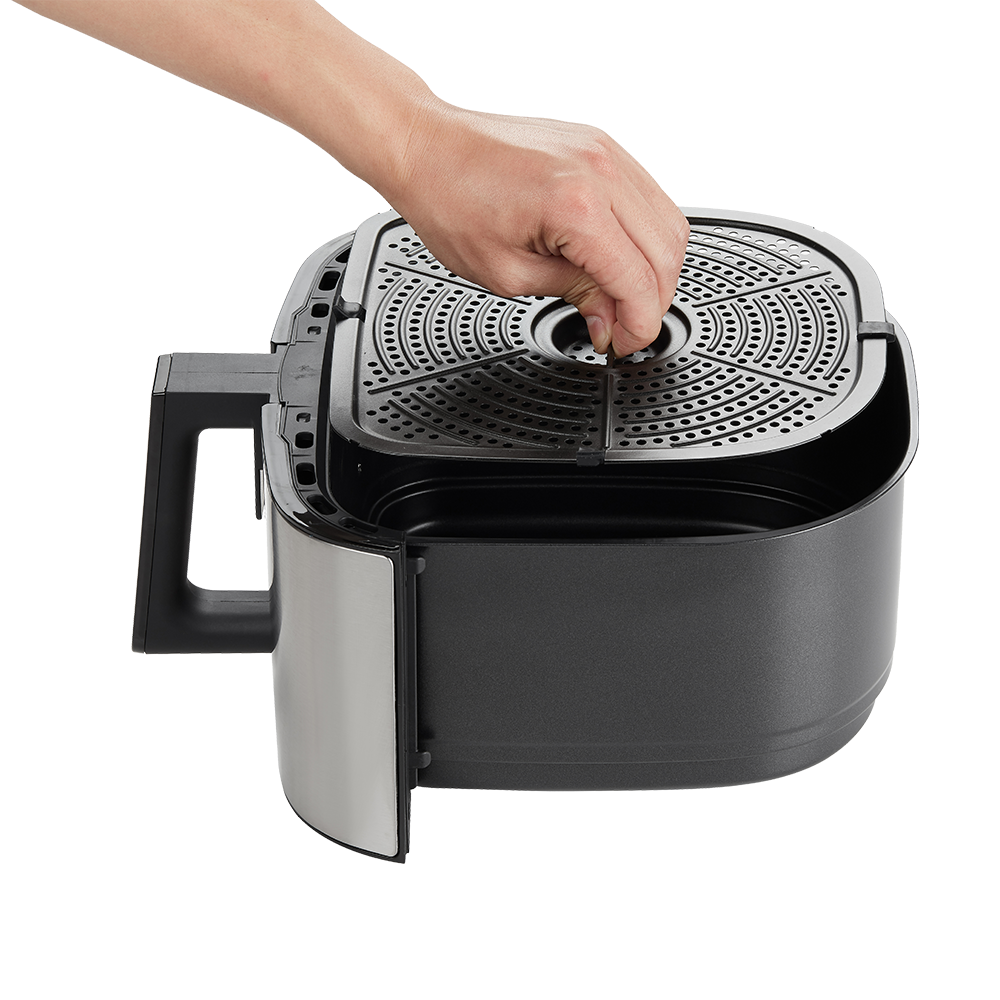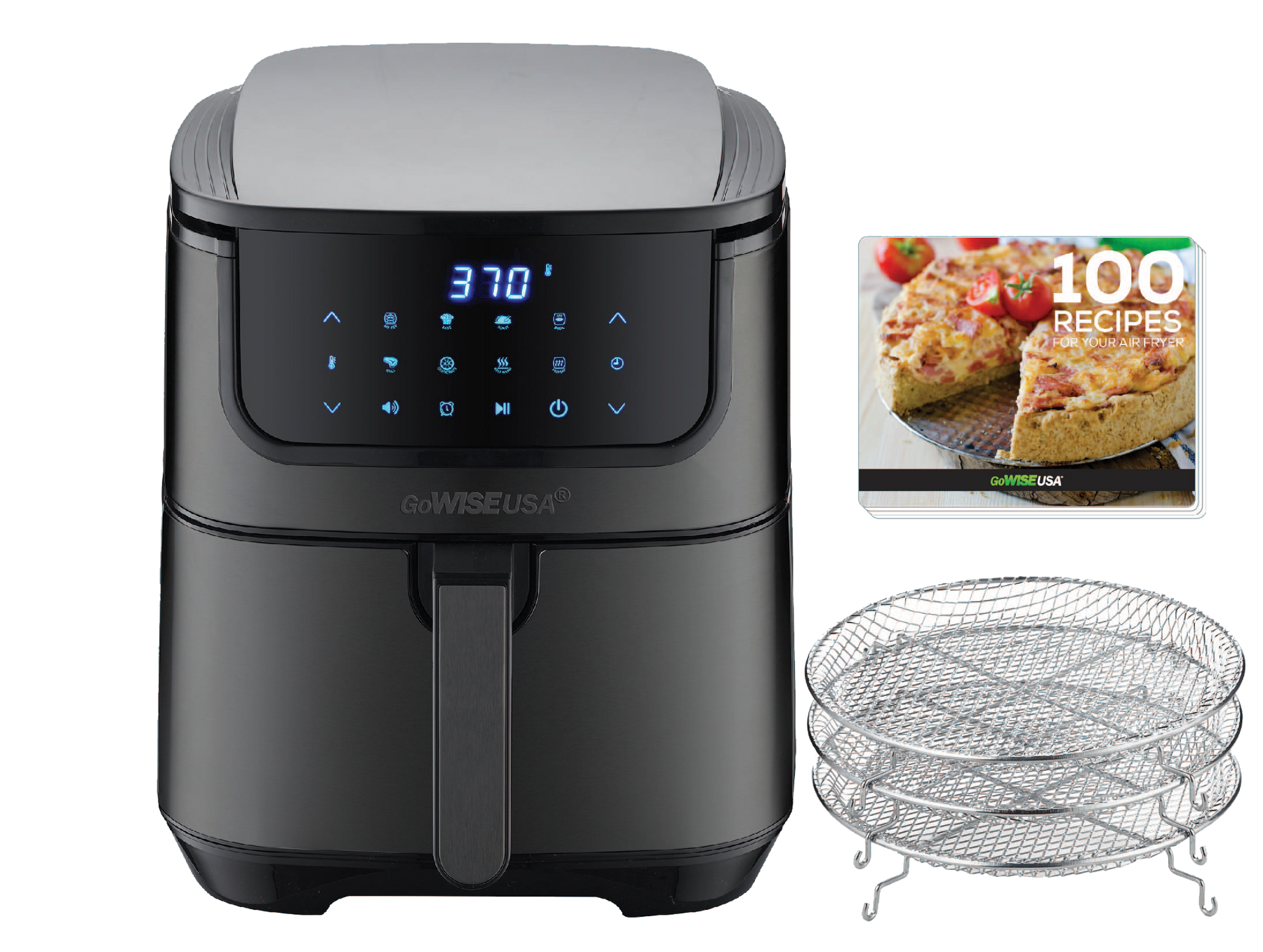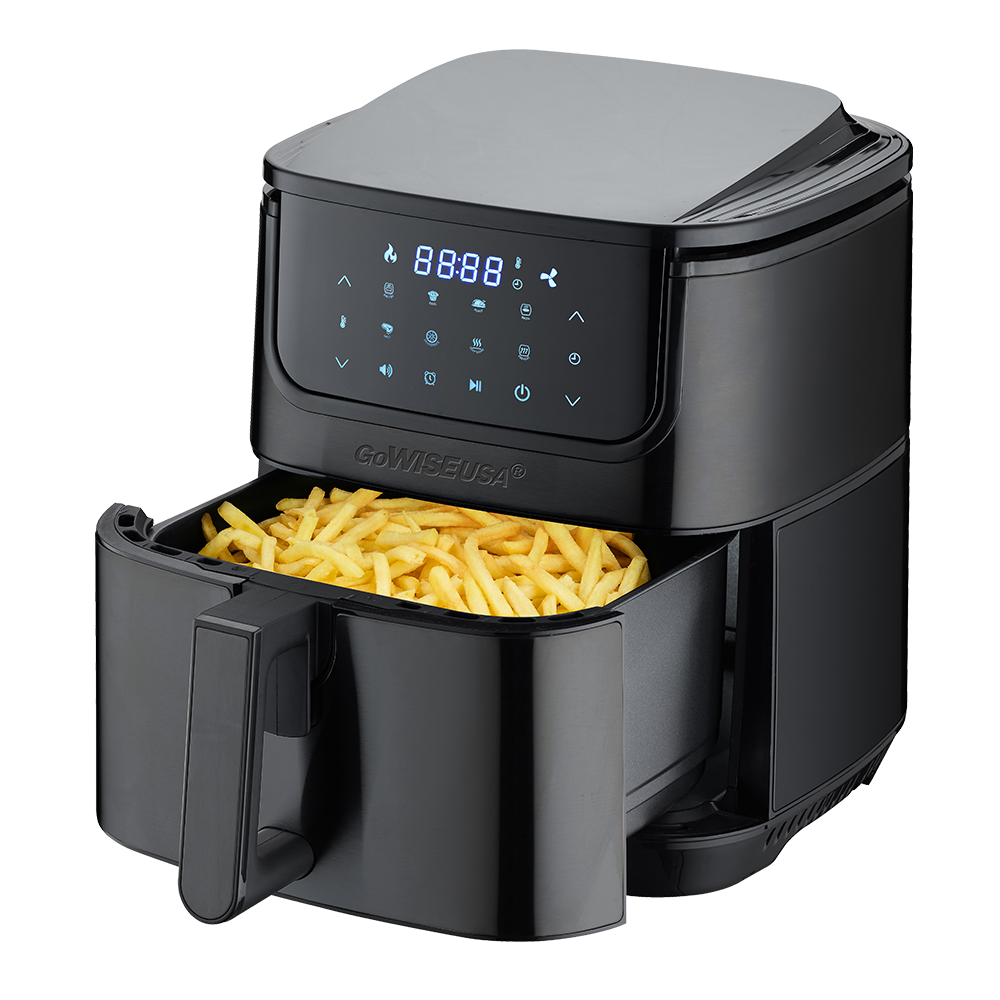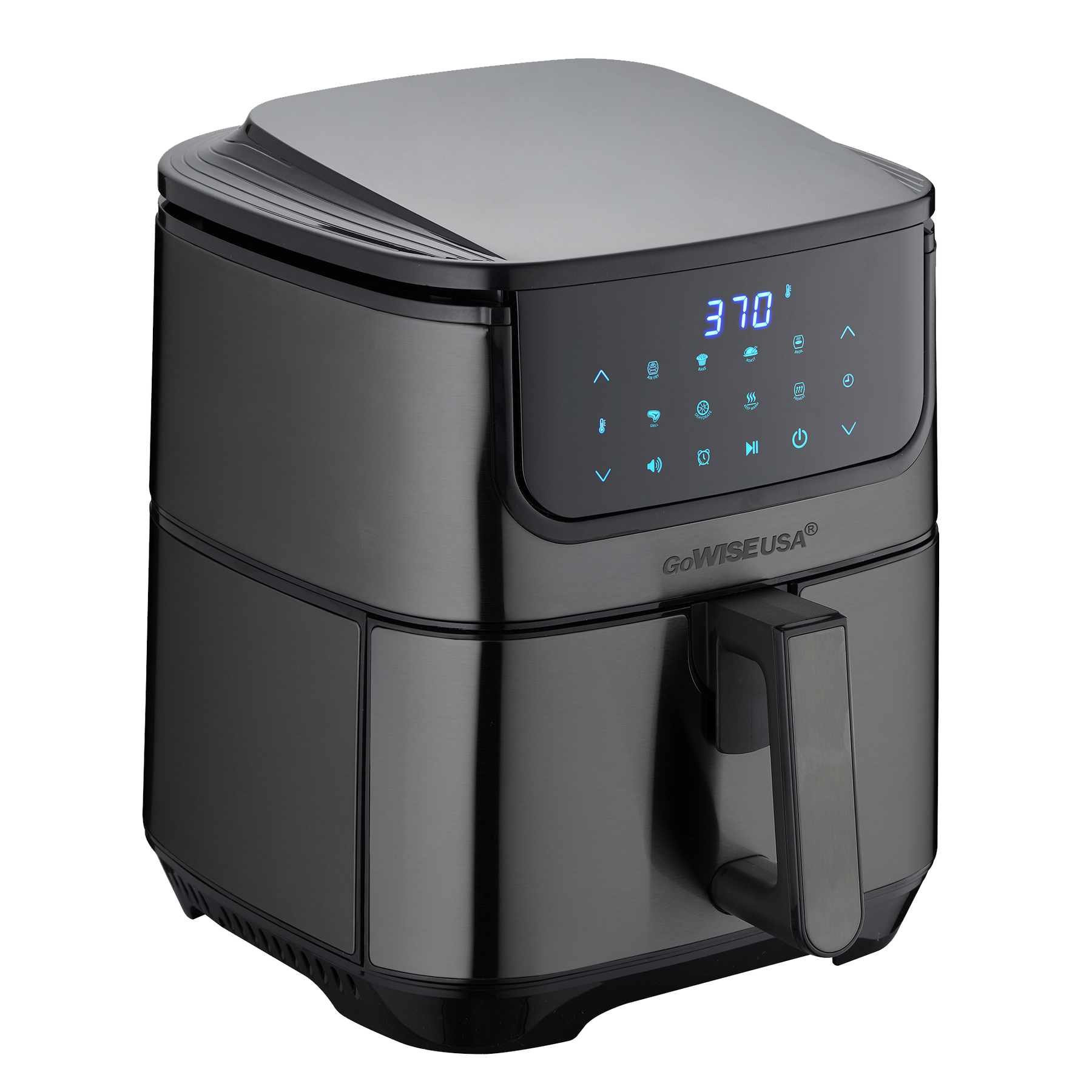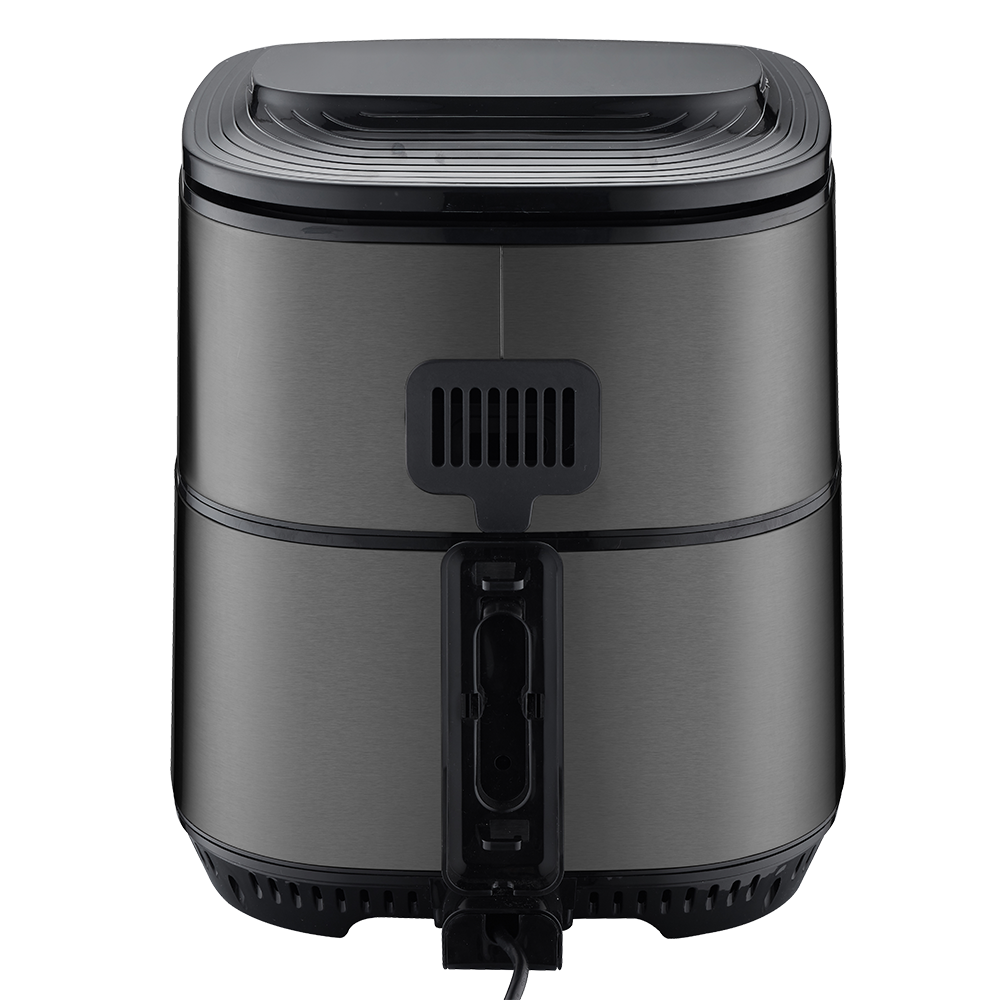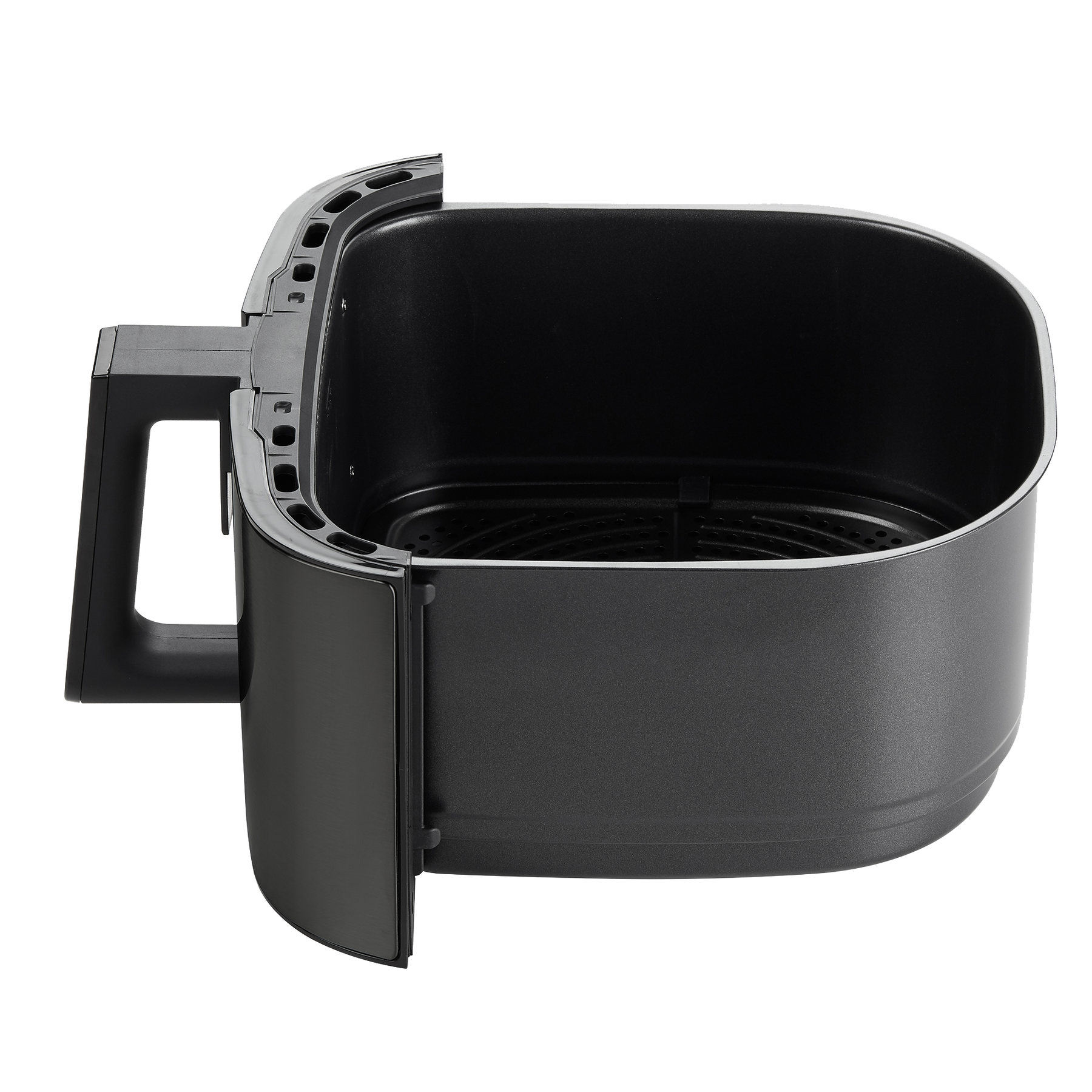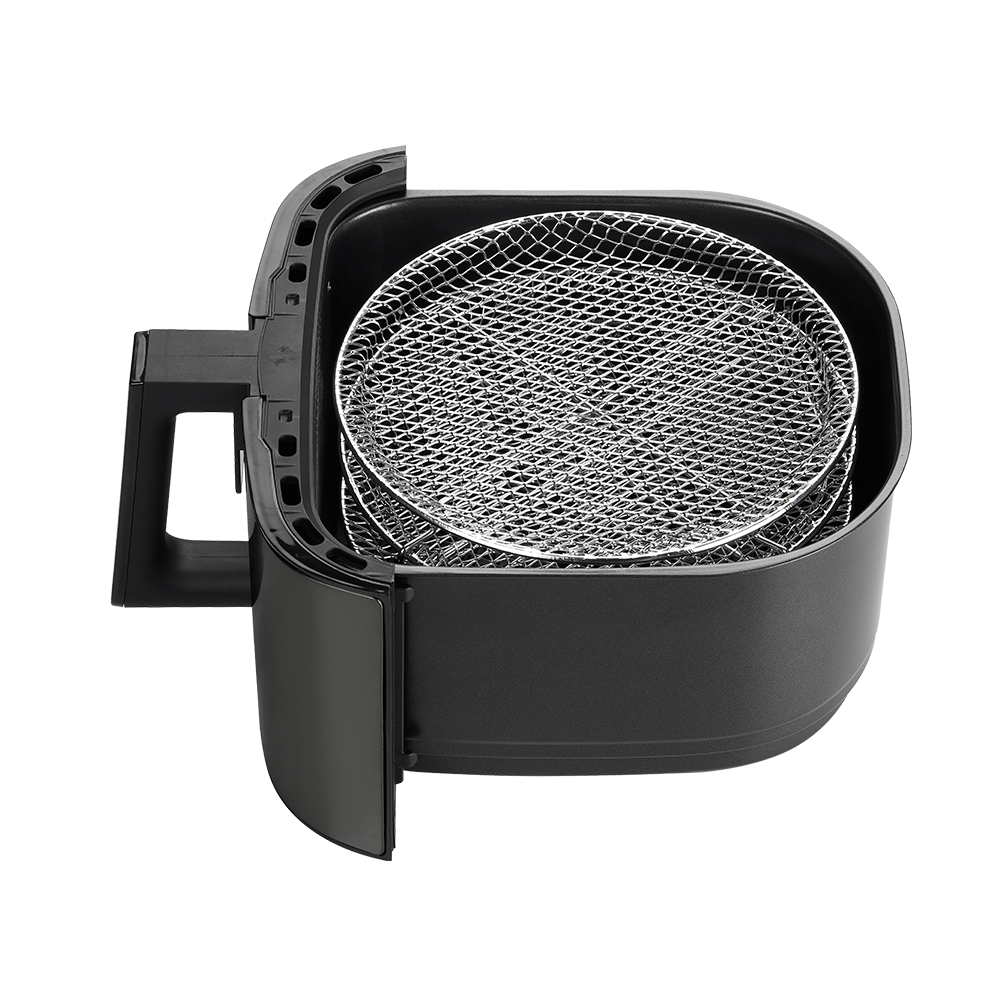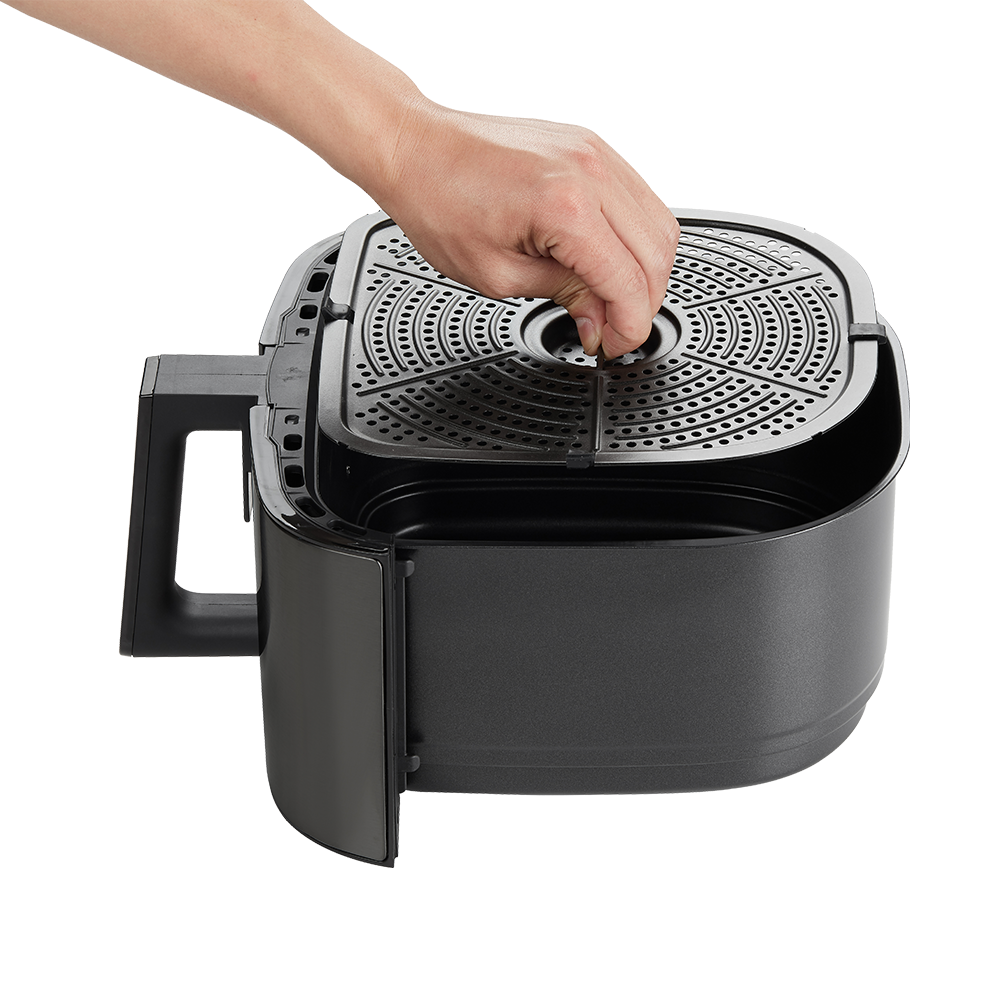 7 Quart Air Fryer & Dehydrator Max Steel XL
Get your kitchen a new companion with GoWISE USA's newest Air Fryer, the Air Fryer & Dehydrator Max Steel XL is designed with a 360 degree stainless steel square body giving it a compact and sleek to easily fit and look great on your counter. Featuring a large full touchscreen control panel with 8 cooking functions, Air Fry, Roast, Broil, Bake, Grill, Dehydrate, Keep Warm and Preheat along with 2 cooking settings, Alarm – to remind you to shake your ingredients and the long-awaited Mute Function – to turn off the sound of the buttons.
Compared with a 5-quart air fryer basket or smaller, this air fryer comes with an extra-large cooking capacity. The single basket and crisper tray give you 7 quarts of cooking space that easily fits a whole chicken or 4-5 burgers. This air fryer is perfect for feeding the whole family or to whip up some snacks for a party without heating up the house.
Use your air fryer as a dehydrator tool. The built-in dehydrate function is designed with a temperature range from 90°f to 170°F and a timer from 2-24 hours. The air fryer comes with 3 stackable racks that enables you to prepare more servings of dried fruits, veggies, beef jerky, and your own dried herbs.
Featuring a new Preheat function, this air fryer will automatically preheat to a desired temperature of your choice! It also allows you to preheat with another preset with ease, simply press preheat along with the desired preset, once the air fryer beeps to indicate that preheat is completed, simply add food and the fryer will continue cooking at the preset's setting.
Easy cooking followed by easy cleanup. This air fryer is built to last; The removable pan and crisper tray are coated with PFOA-free non-stick material. The non-stick basket extra-large cooking space measures to be 9.9" x 9.75" x 5.5"
 Comes with a recipe book that contains 100 recipes tested right in our GoWISE kitchen. These step-by-step recipes will get you started and hooked on using your new kitchen gadget.
MODEL NUMBERS: GW22978, GW22979