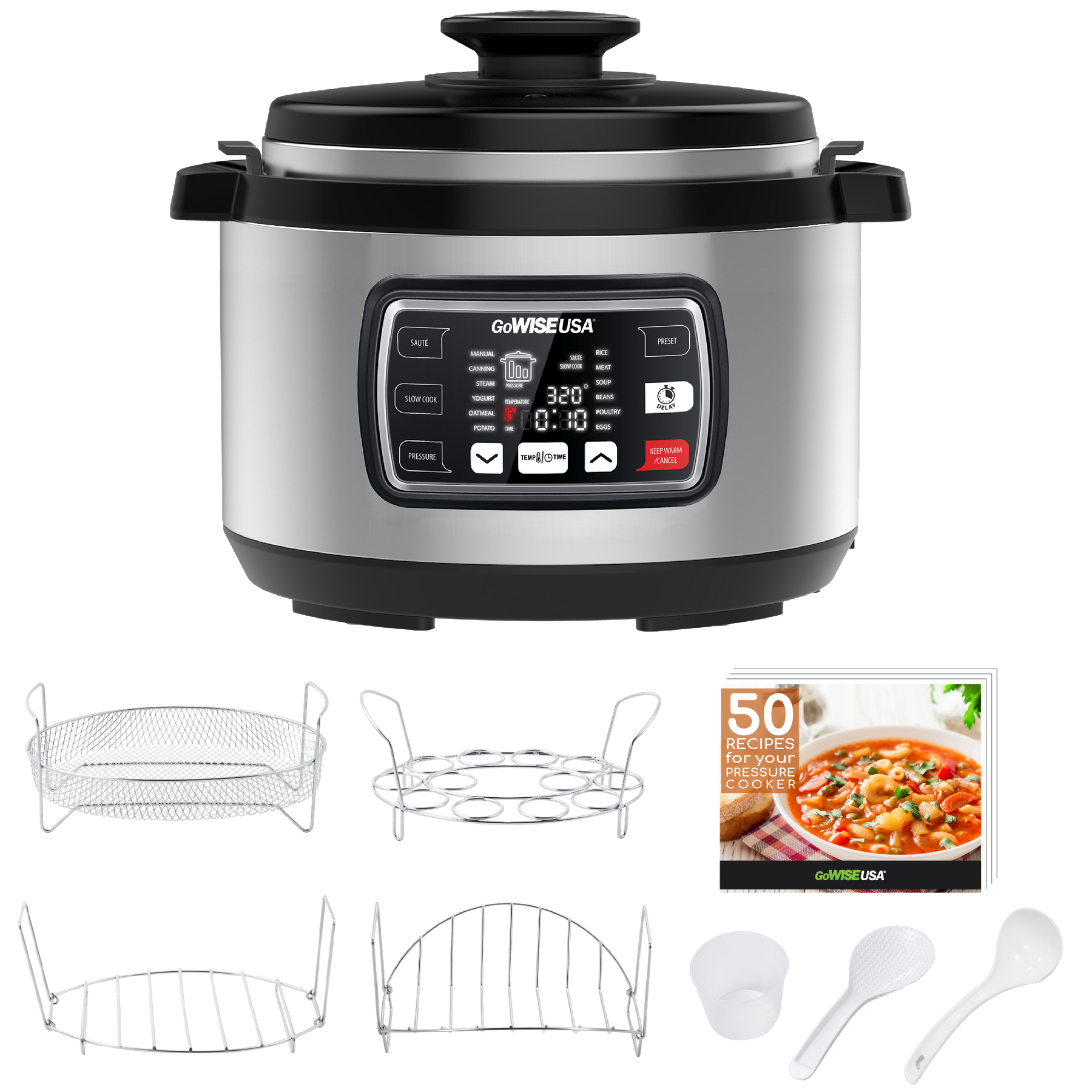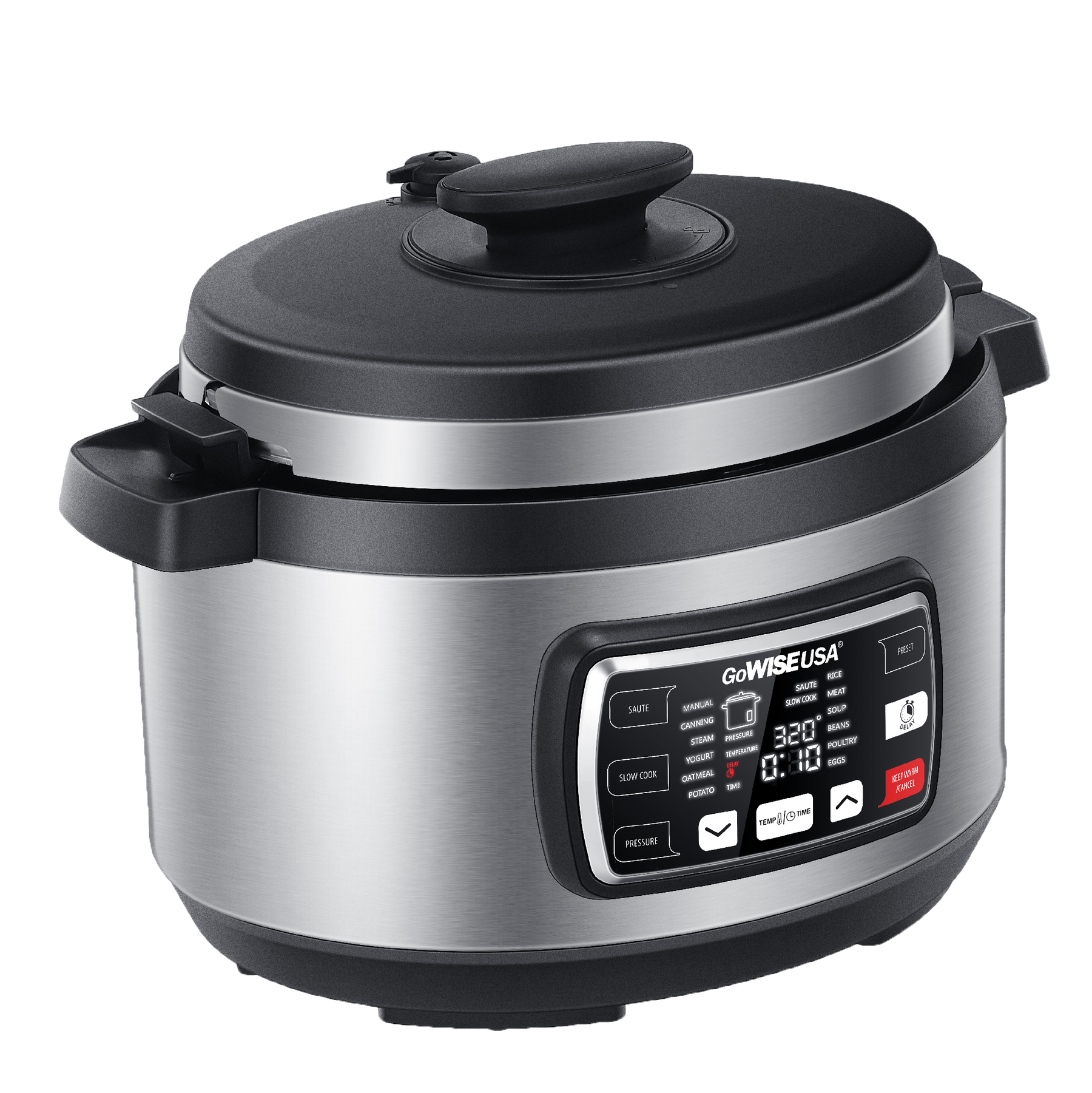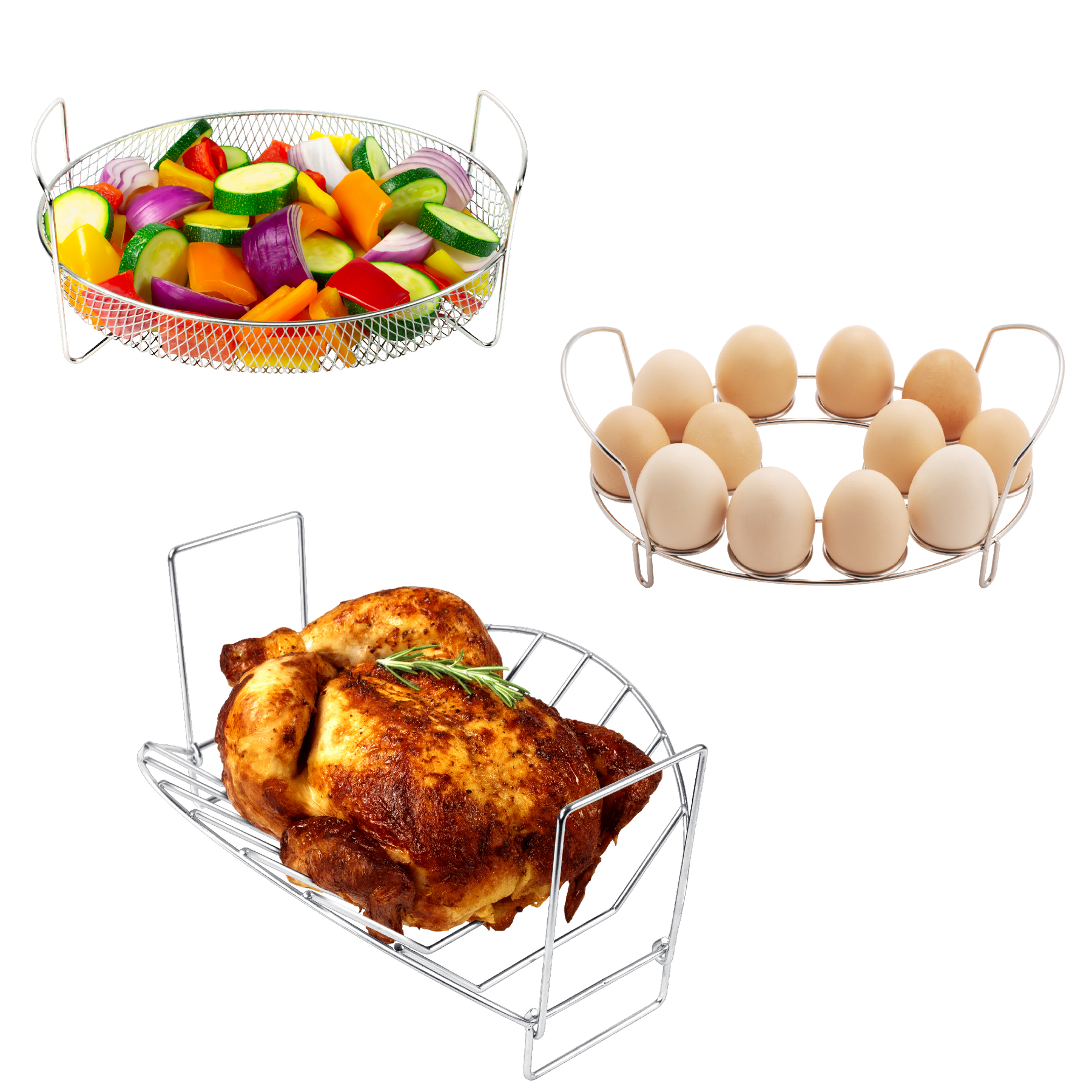 9.5 Quart Ovate Series Pressure Cooker with Accessories
MULTI-FUNCTIONAL COOKER REPLACES 8 COOKING APPLIANCES: Enjoy this all-in-one pressure cooker, rice cooker, slow cooker, egg maker, sauté pan, yogurt maker, steamer, and warmer. Try each feature at the touch of a button.
LARGE CAPACITY OVAL SHAPE: The oval shape makes this pressure cooker ideal for cooking large roasts, a whole chicken and more. It has the look and feel of a slow cooker – with pressure to speed up the cooking process. Meats cook up to 70% faster, while retaining flavor and juices.
COOL-TOUCH HANDLES & NEW EASY OPEN LID: Lightweight, PFOA-free inner pot now comes with cool-touch handles to make it easier to remove after cooking. The new lid design opens easily with a twist of the handle.
DISHWASHER SAFE POT: Easy cooking followed by easy cleanup! The non-stick inner pot is dishwasher safe.
4 ACCESSORIES & RECIPE BOOK INCLUDED: We've included 4 accessories to maximize your pressure-cooking options. Accessories include an oval mesh basket, flat steaming rack, egg rack, and meat roasting rack, in addition to a measuring cup and spoon. Enjoy 50 step-by-step recipes to get you started with your new kitchen gadget.
MODEL NUMBER: GW22709