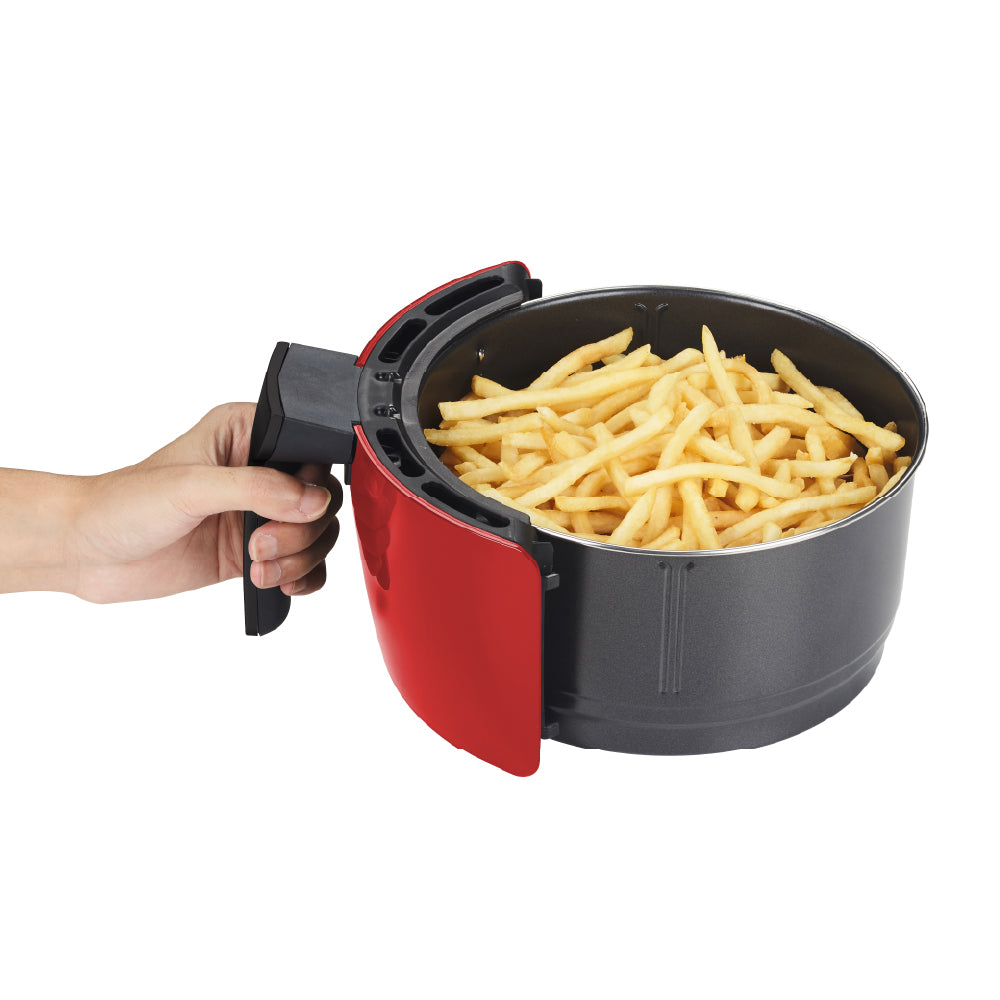 5 Quart Air Fryer Basket- GW22959
Replacement basket for GW22959 GoWISE USA Red 5 Quart Air Fryer.
Single basket design. 
Double-coated non-stick.
*Compatible with GW22639 GoWISE USA air fryer as an upgrade (3.7 qts. becomes 5 qts).
*Crisper Tray and Divider NOT included. Please note that using this basket without the crisper tray will NOT get the same air frying effect.
Crisper Tray can be purchased here.

Divider can be purchased here.