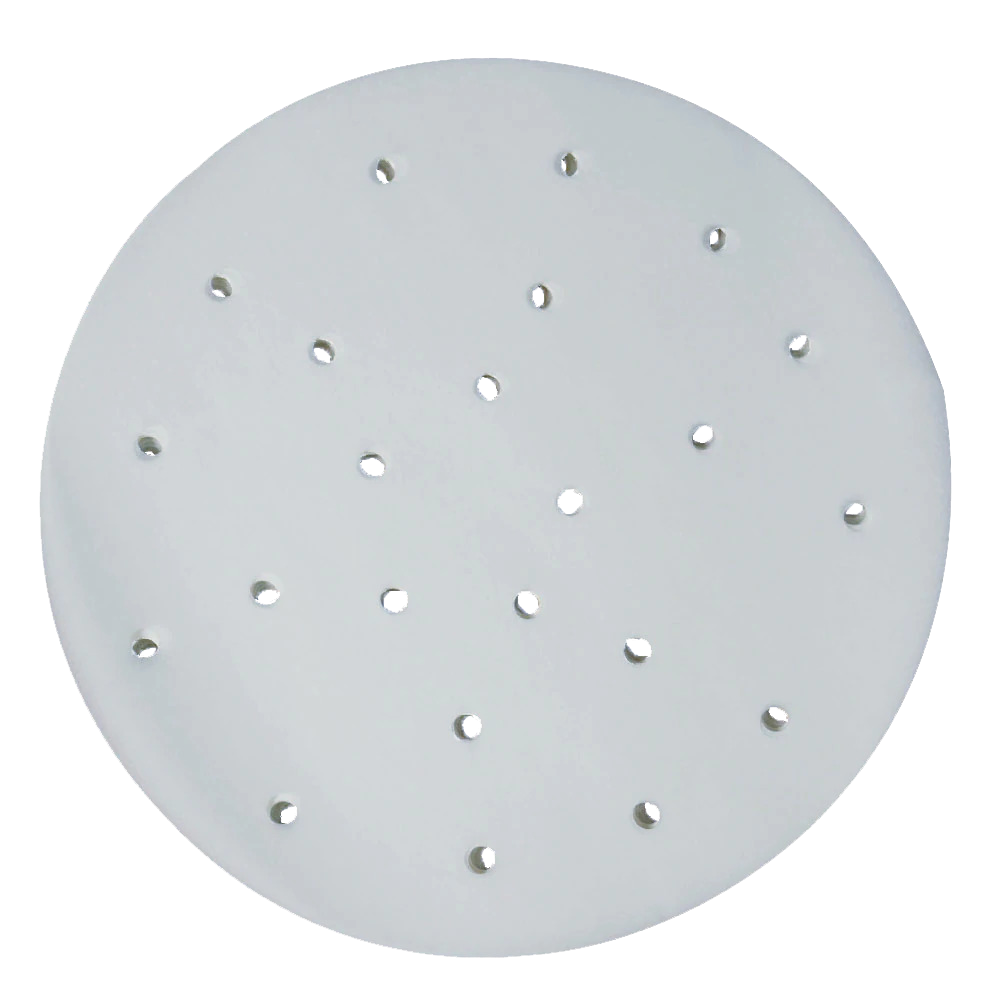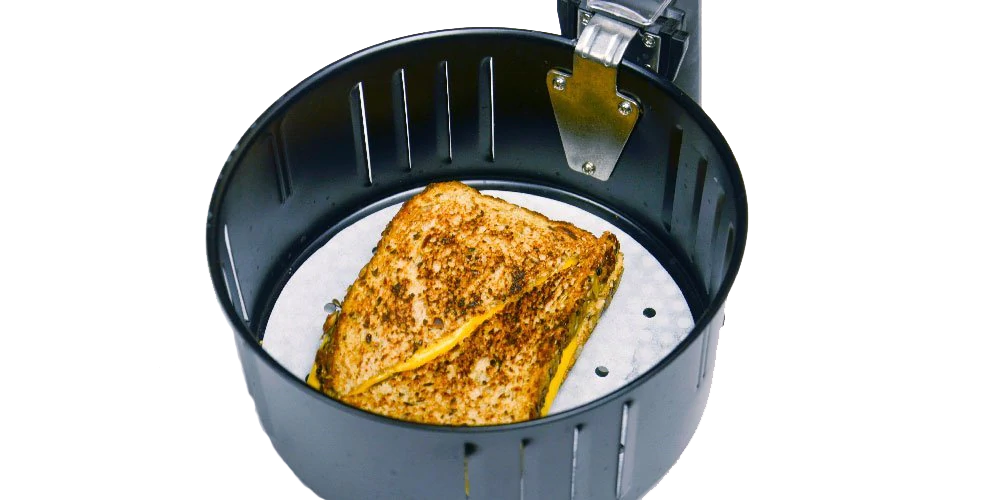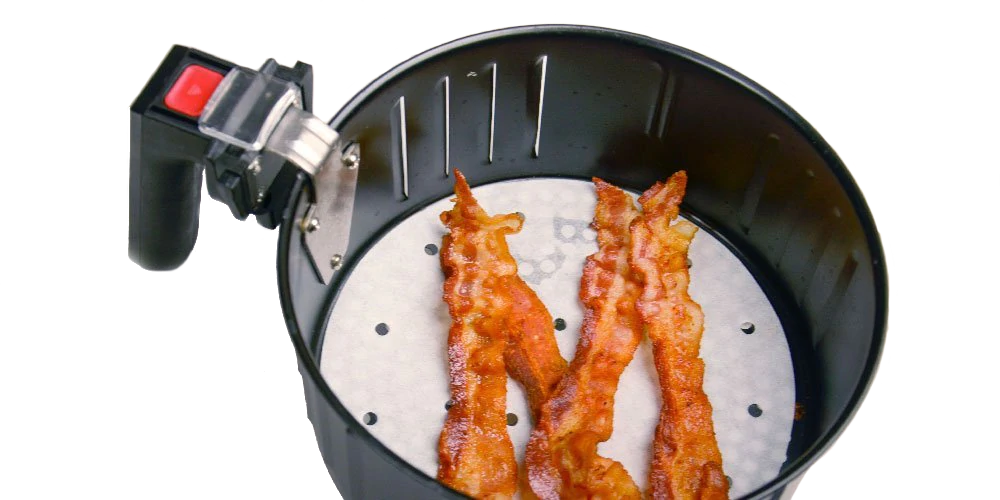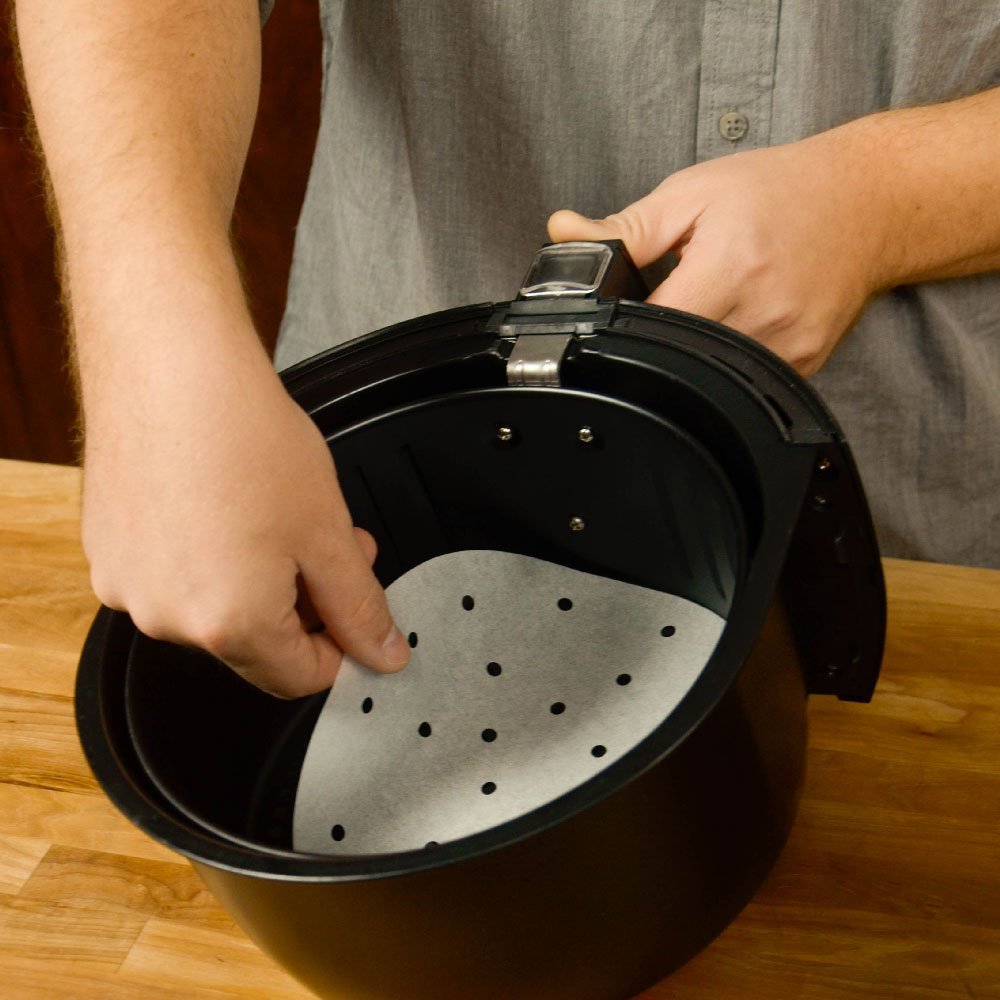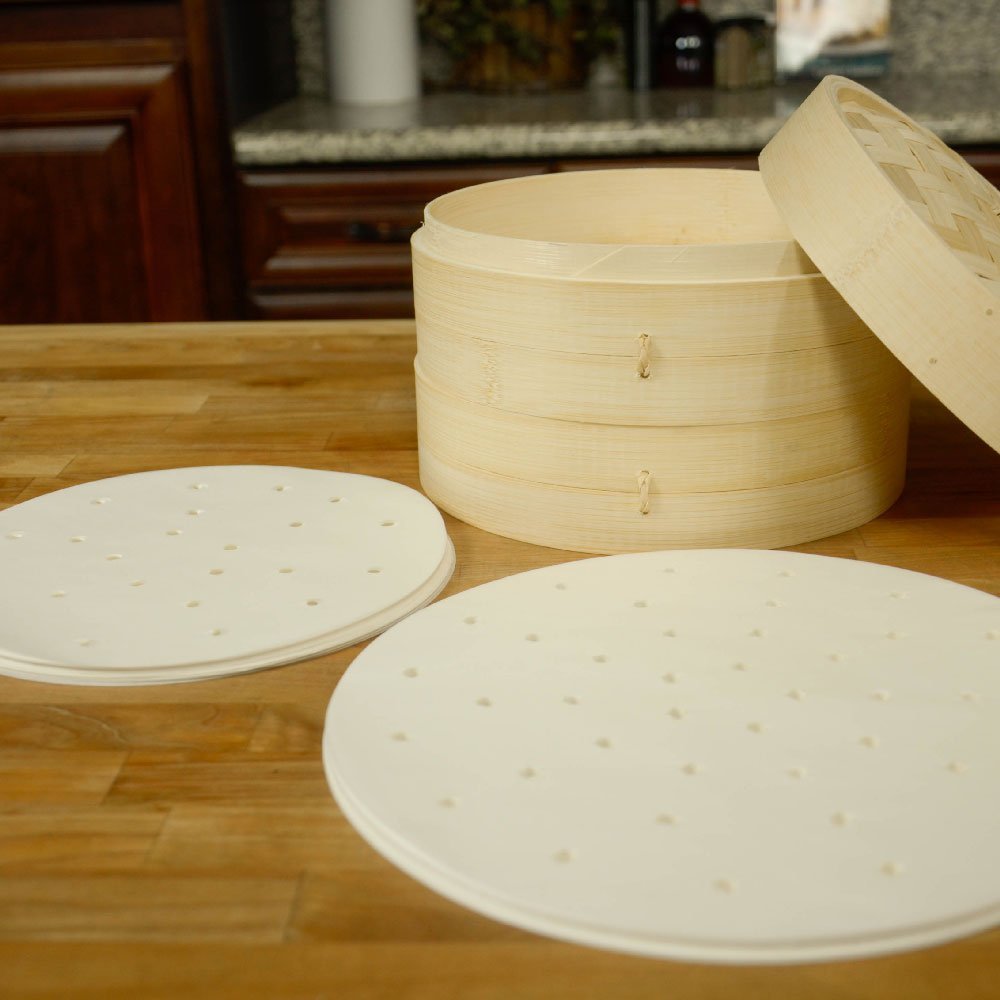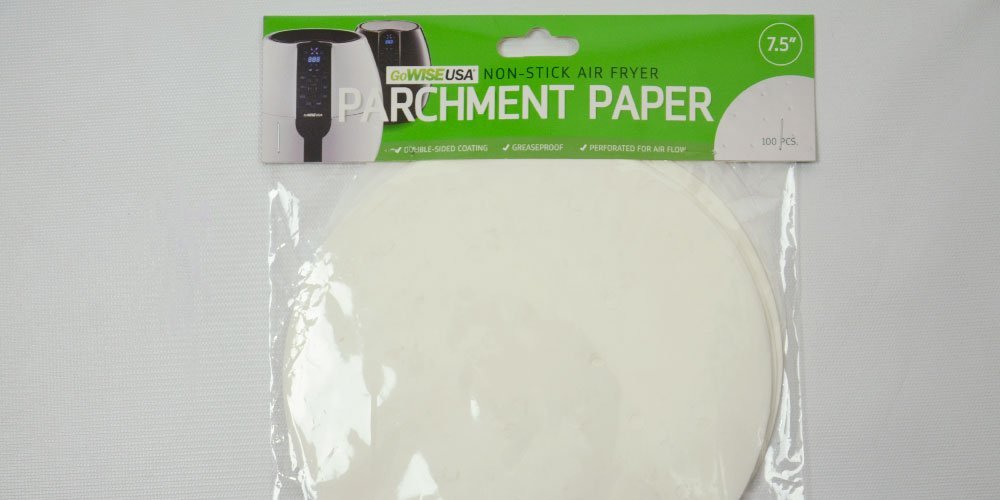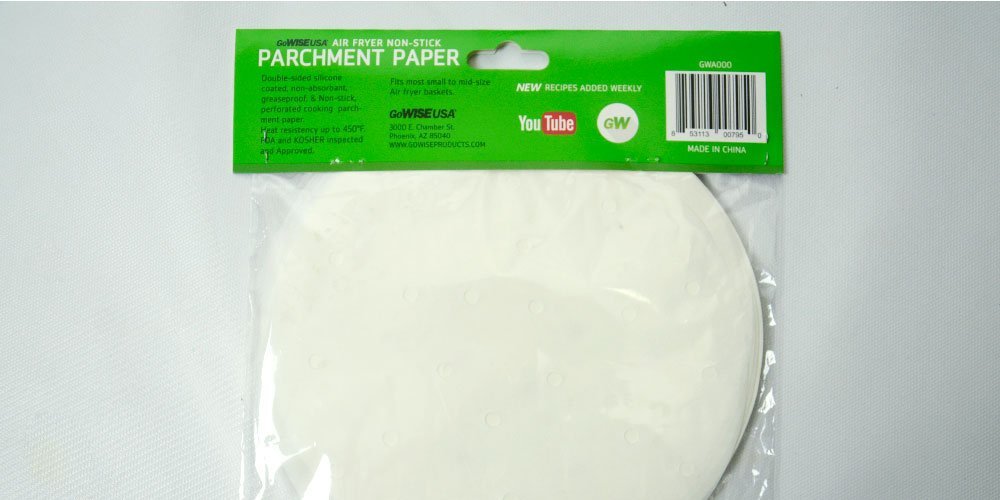 9" Perforated Parchment Non-Stick Air Fryer Liners - 100 Pieces
This Parchment Paper pack comes with 100 Pieces. It is perforated to assist with air flow within the Air Fryer. With its double-sided silicone coating, non-stick capacity and greaseproof capabilities, it makes clean up a breeze. Clean-up even faster when using parchment paper! It's heat resistant up to 450 degrees F, so don't worry about overheating. FDA approved.
Designed to be greaseproof, non-absorbent, and non-stick, so it doesn't matter what you are making!
This parchment paper is heat resistant up to 450º F. Can be used when cooking anything in your Air Fryer.
Fits most small to mid-size Air Fryer baskets! Comes in two different sizes: 7.5 inches and 9 inches.
FDA tested and approved. 
Parchment paper that is perforated to allow air flow when used in Air Fryer and it makes clean up a breeze.